McLaren Cancer Institute
Flint, MI USA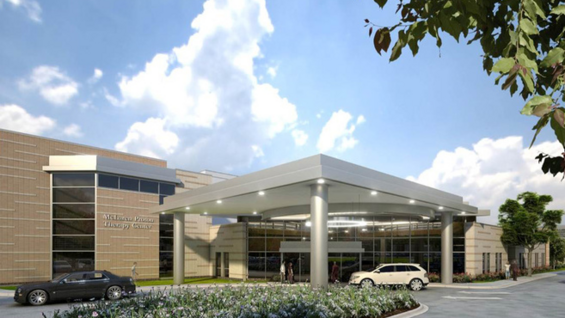 McLaren Cancer Institute is a subsidiary of McLaren Health Care (MHC), a fully integrated health network headquartered in Flint, Michigan. MHC is a nonprofit, comprehensive health care system with operations in more than 300 facilities serving 53 counties with a population in excess of 6.5 million lives throughout Michigan. McLaren is committed to quality, evidence-based patient care and cost efficiency.
Over the past decade, MHC has developed an extensive, multidisciplinary research program. The McLaren Administrative Offices of Research and Clinical Trials include the Human Research Protections Program and the McLaren Center for Research and Innovation. These programs provide oversight for research conducted through MHC.
McLaren Cancer institute is equipped with state of art treatment modalities which bring many options to patients for treatment of cancerous tumors. These modalities include:
TrueBeam. The state-of-the-art radiotherapy and radiosurgery systems with "gated" RapidArc radiotherapy capability for treatment of moving lung tumors. It provides volumetric treatment with FFF beams for highly conformal and rapid dose delivery.
TomoTherapy. McLaren Cancer Institute, Flint, was a pioneer in employing the first TomoTherapy unit in the state of Michigan for treatment of cancer.
ProTom Radiance 330 Proton Therapy. This is the first sophisticated and state-of-art proton therapy machine in the state of Michigan. It provides beams of proton up to 330 MeV which may be implemented for proton computed tomography. In addition, it is the first proton therapy center in the nation that is equipped with CBCT in the treatment rooms for volumetric delineation of targets.
The McLaren Cancer Institute also provides brachytherapy treatment with HDR Gamma Med Plus for treatment of gynaecological and breast cancers as well as prostate cancer. McLaren Cancer Institute, Flint, also provides radiation therapy at two satellite facilities which are equipped with Varian linear accelerators.
The Cancer Institute uses multiple devices from PTW including (2) 3D Water tanks MP3 and MP3-M with SCANLIFT, LA48 Ion chamber array, variety of ionization chambers such as PinPoint, Markus, thimble, Bragg Peak chambers, OCTAVIUS 729 and OCTAVIUS 1000 SRS 2D array ion chamber array and multiple UNIDOSwebline electrometer for data collections, quality assurance of machines, and patient specific QA.
Bijan Arjomandy, Ph.D., DABR.
Lead Senior Proton Medical Physicist
McLaren Proton Therapy Center
4100 Beecher Road, Suite C
Flint, MI 48532
Direct 810 342 3858

Bijan.Arjomandy@mclaren.org