Radiological calibrations you can trust.
As an accredited dosimetry calibration laboratory and member of the IAEA/WHO SSDL Network, the PTW Calibration Lab helps you maintain the highest level of accuracy and reliability for your dosimetry equipment.
Take a tour through our lab, learn about our accreditations and services, get in touch with our experts.
Because accuracy always matters.
Your measurements are important. Measurement results provide the basis for you to make critical pass and fail decisions for precise patient treatments. To obtain valid measurement readings and thus ensure correct decisions, proper and regular instrument calibration is imperative.
Radiation instruments calibrated by accredited dosimetry laboratories like the PTW Calibration Lab give you the confidence that your measurement results not only remain accurate and consistently precise over time, but are also directly traceable to national (e.g., the PTB) and international primary standards.
Explore our lab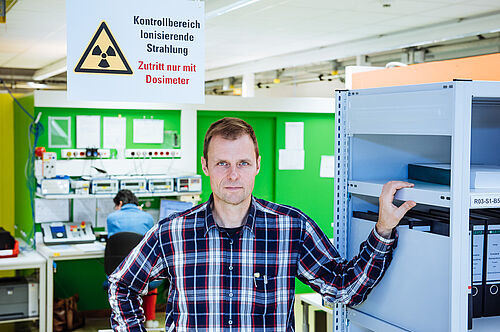 Did you know that we are one of the oldest and largest dosimetry
calibration laboratories worldwide?
1922
The oldest private dosimetry calibration laboratory worldwide
17025
Accredited to international laboratory standard EN ISO/IEC 17025 since 1979
12000
Calibrations performed on average per year
2000
Member of the IAEA/WHO SSDL Network since 2000
12
Gamma and X-ray calibration facilities in full operation on 500 m²
500
Different radiation detectors or instruments calibrated on average per year
Regular calibrations are crucial to ensure long-term measurement accuracy. Choose the right calibration for your radiation measurement instruments.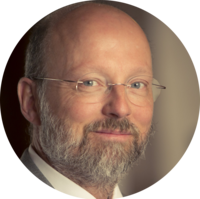 Three Questions. Three Answers.
Why is it so important to calibrate your measuring instruments? What makes a good calibration lab? How can I assess lab quality?

Read here what our managing partner Dr. Christian Pychlau thinks about small deviations and the quality of calibrations.
Interview with Dr. Christian Pychlau
Why is the calibration of dosimeters so important?
If radiation measuring equipment is not recalibrated regularly, the user runs the risk that it will not function as designed. Small but significant deviations within the measurements can thus remain undetected. The detectors and instruments are very stable and can generally be used for a long time, if handled professionally. We recommend recalibration for our own equipment once every two years. If a detector is defective to the extent that there are large deviations, this becomes immediately apparent to the user. However, small deviations of e.g. below five percent may go unnoticed in the daily hustle and bustle in the clinic. Regular calibrations allow errors to be discovered and corrected in time. Hence the call from us to all users: Take the calibrations seriously! If a detector behaves differently than it normally does, investigate it further in order to protect your patients.
Worst case scenario: What can happen if calibrations are not carried out regularly?
A detector can look intact from the outside but can still be defective. Detectors are generally very stable, but if an ionization chamber falls on the floor just once, or even if it is put down too hard on the table, it can be damaged. In the 1990s a colleague of mine visited a number of rural hospitals in Asia. In many cases there were no doctors or physicists present, and staff had very little knowledge about medical physics. Thus, the dosimetry and quality assurance measurements were carried out – if at all – at a low level. He witnessed many deficiencies – from non-functional X-ray tubes to defective beam-scanning mechanisms, all of which could have been detected by appropriate quality assurance measures and calibrated equipment.
How can users assess the quality of a calibration?
A pre-requisite is the successful accreditation of the calibration laboratory to the current standards and then consistently positive audit results. One indication of high quality are the high level of qualifications and many years of experience of the laboratory staff. The PTW Secondary Standard Calibration Laboratory has been around since the 1920s. Every year we carry out more than 12,000 calibrations on hundreds of different dosimeters and appliances, including those of other manufacturers. Comparison measurements with PTB or IAEA are always within the pro-Mille range, therefore well below the combined uncertainty. These facts demonstrate the high quality of our calibrations.
Read the full article in EFOMP's EMP Summer News, page 70 – 71.
"One accurate measurement is worth
a thousand expert opinions."
Grace M. Hopper, American mathematician and rear admiral in the U.S. Navy