PTW-Dosimetry Highlights - An Overview from small to big fields - Fully booked!
Clinical dosimetry according to the international Code of Practice IAEA TRS 483 - in theory and practice
The course provides basic knowledge in a compact form about the background of clinical dosimetry of large and small, regular and irregular photon irradiation fields as used in radiotherapy, rotational radiation e.g. VMAT, tomotherapy with high-energy photon radiation.
The focus is on the application of high level dosimetric equipment in clinical practice. Among other things, recommended measurement methods with suitable calibrated detectors as well as important procedures will be presented. Furthermore, typical problems in dosimetry of small and large fields will be demonstrated by means of practical examples and suitable solutions will be discussed.
In the practical part, you will apply your newly acquired knowledge directly to measurements in the clinic - from the correct positioning of detectors and the most common measurement errors to the correct performance of basic and quality assurance measurements.
Small field dosimetry: International recommendations IAEA TRS 483, suitable detectors and measurement procedures
Characteristics of FFF beams
Existing and emerging small field technologies
Commissioning of planning systems
Hands-on training in the LINAC room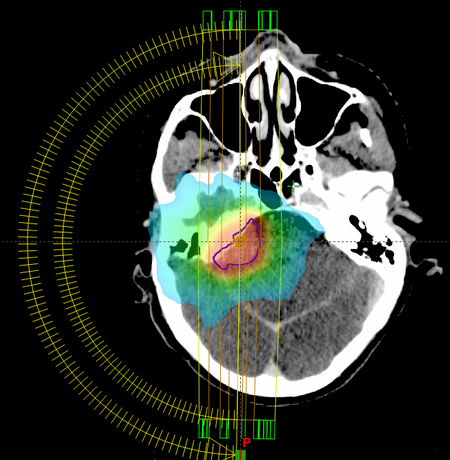 Target group: Medical Physics Experts (MPE)
Course Language: English
Date: 22.11.2023 - 25.11.2023
Venue: Freiburg
Number of Particpants: min. 10, max. 20 participants
Course Language: English
Course Instructors and Program