The teaching course covers all aspects of patient- and machine-specific IMRT QA, with the focus on practical training.
It provides a thorough introduction to PTW detectors and QA systems recommended for standard and rotational IMRT QA and includes both theory and hands-on training sessions to practise the accurate use of quality control equipment by PTW.
The course is therefore very well suited for clinical scientists and technologists who use PTW detectors for IMRT QA and wish to train in the use of their equipment in clinical practice.
Basic physical and dosimetric properties of the three detector arrays OCTAVIUS Detector 729, OCTAVIUS Detector 1500 and OCTAVIUS Detector 1000 SRS
IMRT and IMAT patient plan verification with OCTAVIUS 4D and VeriSoft
In vivo verification of IMRT plans with DAVID
LINAC QA using OCTAVIUS Detector 729, OCTAVIUS Detector 1500 and STARCHECK
Daily QA and LINAC adjustment with OCTAVIUS Detector 729, OCTAVIUS Detector 1500 and STARCHECK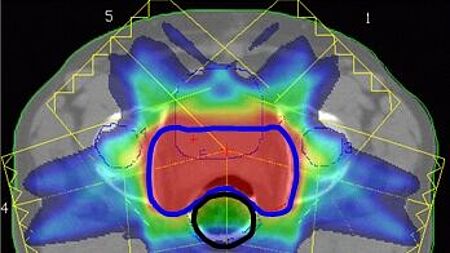 Target Audience: Medical physicists who use PTW equipment for IMRT QA
Number of Particpants: min. 5, max. 10 participants
Course Language: English
DGMP approved Medical Physics Continuing Education Credits: 10 or 15 credits