The Dosimetry School - Course Instructors
Dr. Gloria P. Beyer is the Chief Medical Physicist of Medical Physics Services, LLC ("MPS") and its European subsidiary Medical Physics Services International, Ltd. ("MPSi"). MPS and MPSi provide commissioning services and implementation support for linear accelerators throughout the United States and Europe. She received her Ph.D. in medical imaging from the University of South Florida in 2004 and is also the recipient of masters degrees in medical health physics (University of Florida) and in physics (Florida State University). Prior to founding MPS in 2004, she had a decade of experience providing medical physics consulting services to various clinical practices. Dr. Beyer also worked for Varian Medical Systems for four years and continues to teach courses for Varian.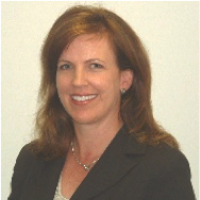 Dr. rer.nat. Gregor Bruggmoser
Studium der Physik an der TU München und Weiterbildung zum Medizinphysik-Experten (MPE).
Bis 2013 als Medizinphysiker an der Klinik für Strahlenheilkunde der Albert-Ludwigs-Universität in Freiburg tätig, ab 2001 als verantwortlicher Leiter der Abteilung Medizinphysik.
Über 35-jährige klinische Tätigkeit in Forschung, Lehre und Praxis auf verschiedenen Gebieten der Strahlentherapie und klinischen Dosimetrie; Federführung im NAR-Normenausschuss zur DIN 6809-8.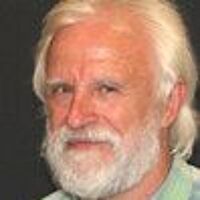 Dr. Antonella Fogliata Cozzi
Dr. Antonella Fogliata Cozzi is clinical research scientist at Humanitas Cancer Center and Research Hospital in Milan-Rozzano, Italy. The main topics of her professional work lie on new technologies in terms of evaluation and implementation, dose calculation algorithms, external beam treatment planning advances, portal imager dosimetry, evaluation of clinical studies.
Trainings on clinical implementation of the new techniques are a very important share of her professional activities.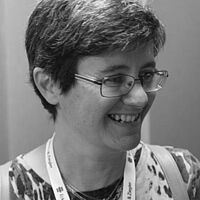 Dipl. Ing. (FH) Tino Ebneth
Tino Ebneth studied Medical Engineering at University of Applied Sciences in Gießen, Continuing Education as a Medical Physics Expert (MPE). He has clinical experience as a MPE in radiation therapy for several years, 2 years as a leading MPE.
In 2008, Tino Ebneth joined the International Sales Team at PTW. Since 2014, he is head of the PTW Dosimetry School, responsible for contents and further development of the course programme.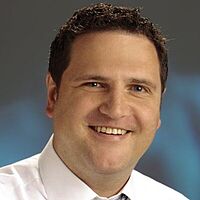 Dipl. Ing. (BA) Rolf Eckert
Studied at University of Cooperative Education in Karlsruhe (Graduated Engineer (BA) for radiological protection). Since 1988 active at the PTW radiological calibration laboratory in the fields of calibration procedures and conduct of radiological QA.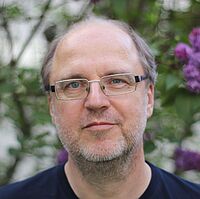 Dr. rer. nat. Dipl.-Phys. Holger Georg
Studied Physics at Justus-Liebig-Universität Gießen, Trent University Peterborough (CA) and Albert-Ludwigs-Universität Freiburg. In 1999 he received his PhD from Albert-Ludwigs-Universität Freiburg. Dr. Georg has been working two years as a software developer.
In 2001, Dr. Georg became head of the PTW radiological calibration laboratory.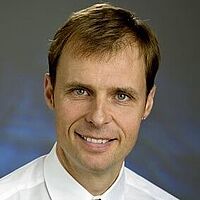 Dipl. Ing. Petra Heisler M.Sc.
Studies at the University of Karlsruhe and further education as medical physicist (MPE) at the University of Kaiserslautern.
From 2005 to 2022 employed at PTW Freiburg in the radiological calibration laboratory in the field of quality assurance and official performance of metrological control by means of comparative measurement with reference dosimeter in the field service of the measuring body. Radiation protection officer as well as deputy head of the PTW secondary standard calibration laboratory. Since May 2022, she has been working clinically as a medical physicist at the Strahlentherapiezentrum Freiburg.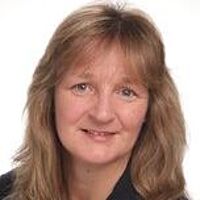 Dipl. Ing. (BA) Thomas Heisler
Thomas Heisler studied Communications Engineering at Berufsakademie Karlsruhe. He spent years working in the medical products industry as a hardware developer, manager of international projects and product and application specialist in radiation therapy and nuclear medicine.

In 2006, Thomas Heisler joined PTW acting as an interface between product development and production. From 2010 to 2021 he was working as a Product Specialist in PTW´s in Technical Customer Support department dealing with all questions concerning PTW products. He is a lecturer at the "PTW Dosimetry School" since 2015 and currently working as application specialist and trainer in PTW´s "Education and Training" department.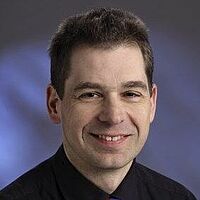 trained at Durham and Birmingham Universities, and his PhD examined the biological effectiveness of low energy X-rays in mammography. He has worked as a clinical scientist for over ten years at the Queen Elizabeth Hospital in Birmingham, and has been the physics lead of the stereotactic radiosurgery programme since 2013. He has published a number of papers, including work with quantifying the PTW 1000 SRS array with Cyberknife.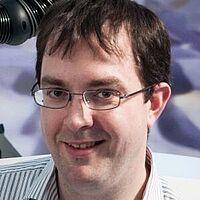 Dr. rer. nat. Dipl.-Phys. Ralf-Peter Kapsch
Study of Physics and dissertation at Halle University, PostDoc at Max Planck Institute for Physics of Complex Systems in Dresden.
Since 2000 research associate at the department "Dosimetry for radiation therapy and diagnostic radiology" at the National Metrology Institute of Germany (PTB), since 2004 head of the PTB research group "High energy photon and electron radiation".
Since 2002 leading contribution at the German Institute for Standardization (DIN).
Since 2001 expert at the German Accreditation Body (DAkkS) for dosimetric measurement quantities, since 2004 external consultant of the IAEA for the dosimetry of high energy photon and electron radiation.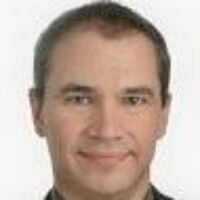 Dipl. Ing. (FH) Rafael Kranzer
studied Medical Engineering at University of Applied Sciences in Gießen, Master thesis on validation of a small-volume ionization chamber at PTW-Freiburg.
Since 2003 detector development at the PTW R&D department.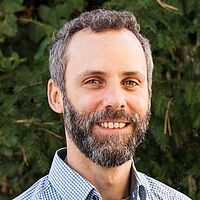 Studied Technical Physics at Carl von Ossietzky Universität Oldenburg, PhD in 2011.
Medical Physics Expert at Pius-Hospital Oldenburg and member of the medical radiation physics research team headed by Professor Björn Poppe at Oldenburg University since 2008.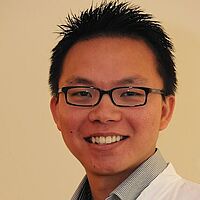 Anne Monseux is Medical Physicist at the Medical Physics Department of CHU de Charleroi (Belgium).
She is in charge of metrology projects in the Medical Physics Department.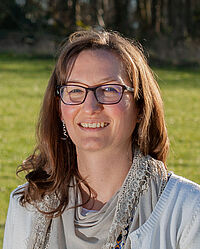 Received MSc and a PhD in Applied Sciences at Ghent University, Belgium. He is currently Dosimetry Group Leader at MedAustron, Austria and Principal Research Scientist at the National Physical Laboratory, UK.
His research activities focus on the development of improved dosimetry techniques for modern radiotherapy methods such as the use of small fields and complex photon beams, radioactive sources and proton and carbon ion beams.
He is chairing an international IAEA/AAPM working group developing a code of practice for small field dosimetry.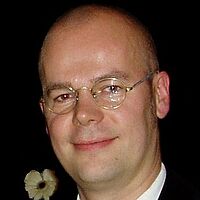 Dr. Stefan Pojtinger is the head of the working group "Dosimetry for diagnostic radiology" at the German national metrology institute PTB. The working group is responsible for the realization and dissemination of the unit gray for x- and gamma radiation qualities. Thereby the group creates the metrological basis for the dosimetry in radiation protection as well as in medical x-ray diagnostics and x-ray therapy. Key tasks are calibrations for SSDLs, type testing, certification and consulting. The focus in research and development is the improvement of the primary standards and the dosimetry for medical x-ray diagnostics including mammography and computed tomography. Dr. Stefan Pojtinger is also member of IEC TC62 WG 3 which is responsible for IEC 61627 and IEC 61674 and is currently involved in a IAEA CRP research project which aims to lay the foundation for the revision of IAEA TRS 457.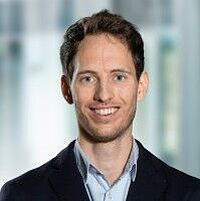 is in charge of the Medical Radiation Physics Department at Carl von Ossietzky University in Oldenburg and Pius Hospital Oldenburg. He has been actively involved in the development of two-dimensional detectors and their application methods for more than ten years.
Providing training to clinical users has always been an important part of his professional activities in this area.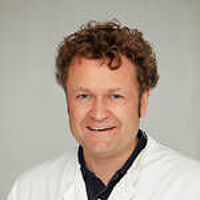 Dr. Daniela Poppinga received her Master degree and PhD in Physics at the University of Oldenburg. She worked as a medical physics expert in the radiotherapy department of the Pius Hospital in Oldenburg and was a member of the medical radiation physics working group of Prof. Björn Poppe.
Since 2018 she is project manager at PTW Freiburg.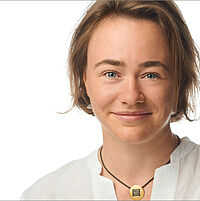 Dr.-Ing. Christian Pychlau
Dr. Christian Pychlau studied Physics at Albert-Ludwigs-Universität Freiburg, Mechanical Engineering at TH Darmstadt and received his PhD in Mechanical Engineering in 1992.
Also in 1992, he joined PTW-Freiburg. He started in the calibration lab and today still is head of the PTW Secondary Standard Laboratory (D-K-15059-01-00).
Dr. Christian Pychlau is Managing Director at PTW-Freiburg since 1996.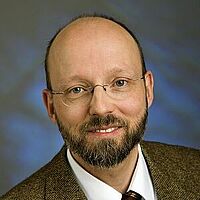 Neil is the UK Applications and Technical Sales Manager for PTW-UK, and a registered Clinical Scientist. Qualifying in Therapeutic Radiography in 1984, Neil went on to work as a dosimetrist in treatment planning in the NHS in Portsmouth, UK and studied for an MSc in Medical Physics at UCL, London.
After 33 years in the Health Service he has been with PTW since 2014.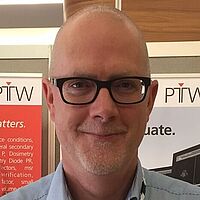 Dipl.-Phys. Klaus Scheuring
Studied Physics at University of Tübingen and Freiburg. After Masters degree in 1988 he continued education as Medical Physicist at University of Kaiserslautern in 2004.
Klaus Scheuring has been working for 9 years as developer in nuclear medicine and for 6 years in technical support in radiotherapy.
In 2004, he joined PTW as Product Manager for radiotherapy and radiological calibration facilities.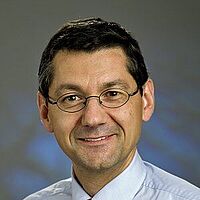 Alain studied Physics at Université de Namur, and Medical Physics at UCL (Université Catholique de Louvain).
He is a clinical medical physicist working in the Medical Physics Department of CHU de Charleroi (Belgium), and is accredited in radiotherapy.
After 10 years as Software Engineer outside the Medical Physics area, he joined the Medical Physics team in 2008.
He is involved mostly in clinical related work, but also in IT integration in the department, scripts development and VMAT plans dose calculation with Monte Carlo.
He joined the Belgian Hospital Physicist Association (BHPA) board in 2019.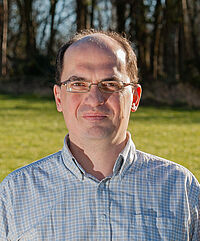 M.Sc. Tenzin Sonam Stelljes
studied engineering physics at Carl von Ossietzky University in Oldenburg and is a member of the medical radiation physics research team headed by Professor Björn Poppe at Oldenburg University since 2010.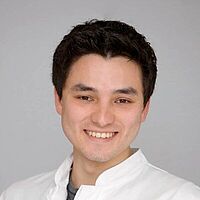 Director of Medical Physics Department
Consultant expert at the IAEA (dosimetry and clinical audits)
B-QUATRO auditor (Belgian clinical audits)
Member of Scientific Committee of Beldart (Belgian Dosimetry Audits)
Teacher at ESTRO School, and Medical Imaging School
National Delegate at EFOMP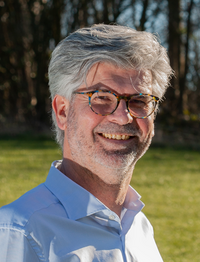 Physics Doctorate at the Eidgenössische Technische Hochschule Zürich in 1986 on X-Ray detector development. Postdoc at CERN and European Space Agency (1986-1991). Technology Manager for X-ray tube manufacturing at Comet AG (1991-1994) and founder and CEO of startup company GenSpec SA in bioanalytical instrumentation (1994-2005). In 2005 joined the Swiss National Metrology Institute METAS as Head of Section Thermometry and Ionizing Radiation. Member of the Consultative Committee for Ionizing Radiation (CCRI) at the International Bureau of Weights and Measures (BIPM) in Paris and EURAMET Technical Committee for Ionizing Radiation. Member of various ISO and IEC Technical Committee committees. Since 2014 Technical Assessor ISO 17025, ISO 17020, and ISO 17043 for the Swiss Accreditation Body (SAS), the German Accreditation Body (DAkkS) and the Dutch Accreditation Council (RvA). Retired from METAS in 2020.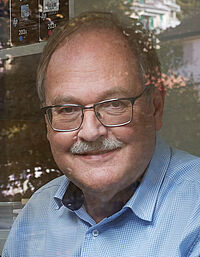 Dr. Jan Vandecasteele is head of the radiation therapy physics Group of the AZ Sint Lucas Hospital in Gent, Belgium. Before acting as an MPE, he pursued a PhD in medical physics focusing on the development of three-dimensional dosimeters. As from 2015 Jan Vandecasteele participated as a member of the board of the Belgian Hospital Physicists Association. Since the beginning of this year, he was appointed as president of this association.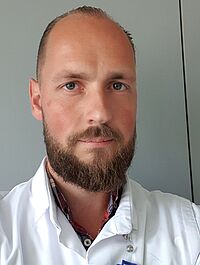 Dr. Jan Würfel studied Physics in Karlsruhe (Germany) and Lyon (France) and received his PhD at Forschungszentrum Karlsruhe (KIT) in Molecular Electronics. After a post-doc in Auckland (New Zealand), with a focus on MR-imaging, Jan Würfel has been employed by PTW Freiburg since 2006. He is currently working as a research scientist focusing on the development of dosimetry equipment and detector physics. In addition, he gives talks at international conferences and is involved in national and international standardization of dosimetry.