Relative Dosimetry - Theory and Practice
Commissioning a linear accelerator for clinical use poses great challenges to a medical physicist as the quality of the beam data acquired may affect the radiation outcome.
This three-day training course covers all major aspects of LINAC commissioning in theory and practice. It aims to provide participants with a fundamental knowledge of the physics, procedures and techniques required for beam data acquisition for the treatment planning system. Particular emphasis is placed on the proper and efficient use of the appropriate dosimetry equipment, setup issues, typical problems encountered during the commissioning phase as well as relative dose measurements in small fields.
The training course is held in a well-equipped dedicated university hospital by experienced professionals, offering attendees an ideal environment for practicing the various LINAC commissioning measurements.
With its mix of lectures, case studies and hands-on sessions, it primarily targets medical physicists with no or little experience in the commissioning of medical linear accelerators who want to acquire the necessary knowledge and techniques in a relaxed and informal atmosphere.
Dosimetric system for beam data acquisition: PTW water phantom and MEPHYSTO mc² software - overview, special tools, efficient use
Detectors as ionization instruments: thimble chambers, plane parallel chambers, diodes (P and E), diamonds, 2D arrays
Signal quality - optimizing measuring times in terms of relative noise
Influence of dose rate dependency - introduction to dose rate dependency and dose per pulse dependency and their influence on relative dose measurements
Photon beam calculations - differences between TPR and PDD
Dosimetry and calibration of electron beams: ionization against dose, plane-parallel chambers, beam specifiers
Analysis of the acquired beam data: beam profiles, PDDs, output factors
Dynamic beams
Non-standard beams: small fields, FFF beams, out-of-field dose scatter factors (Sc, Scp, Sp) for treatment planning systems
Differences between different treatment planning systems
Hands-on training in the LINAC room: acquiring and evaluating beam data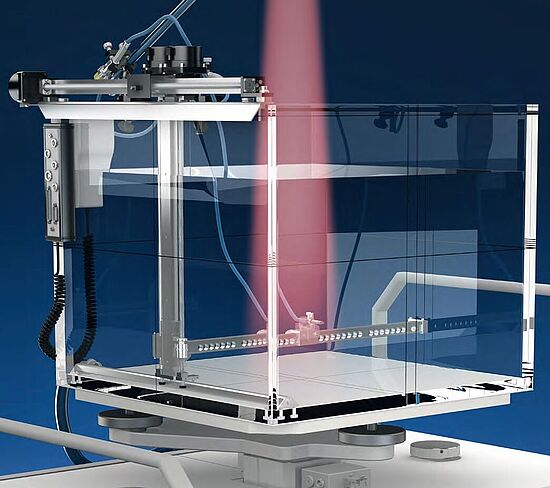 Target Audience: Medical physicists (MPE)
Number of Particpants: min. 5, max. 10 participants
Course Language: English