Kaiser Franz Josef Spital
Vienna, Austria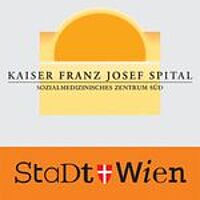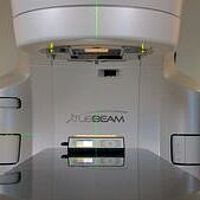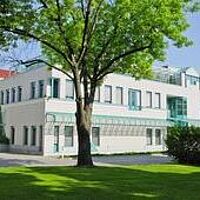 Institute of Radiooncology
Head of Department:
Univ.-Doz. Dr. Annemarie Ulrike Schratter-Sehn
Kaiser Franz Josef Spital belongs to the "Wiener Krankenanstaltenverbund" (KAV), one of the biggest healthcare enterprises in Europe (32000 employees in 23 sites in Vienna and its environs).
Past and Present
In 1996, the Institute of Radiooncology (IRO) started as one of the first digital radiotherapy departments in the world, fully networked and filmless from the very beginning. IMRT treatments started in 2000. Being a Varian Reference Site, in February 2006 the IRO was one of the two European sites which took part in the Customer Evaluation Testing of ARIA before the software was released clinically. The Institute combines high patient load with highest quality of care.
For treatment planning, state-of-the-art algorithms (AAA and Acuros® XB for photons, Electron-Monte-Carlo for electrons) are used in a grid-like Distributed Calculation Framework. On two identical Varian TrueBeam STx machines (since 2013), high-precision treatments like IMRT and RapidArc are routinely performed. These treatments are verified with Varian's Portal Dosimetry System and/or the "OCTAVIUS 4D 1500" solution (which serves as gold standard).
The dosimetry equipment from PTW includes
one big remotely controlled MP3 Therapy Beam Analyzer with the TRUFIX system
one small manually operated 41023 water phantom
one STARCHECKmaxi with the FIELDCHECK test object
one OCTAVIUS Detector 1500 with the motorized, modular phantom
one OCTAVIUS Detector 729 with the BQ-CHECK test object
two QUICKCHECKwebline
two UNIDOS dosemeters
one UNIDOSwebline dosemeter
three MULTIDOS dosemeters
one LA48 linear array (including the Fast Measurement Option) and
various equipment for kV QA (DIAVOLT, DIADOS, Normi 13, CT phantoms etc.)
A broad range of detectors beyond the standard thimble and Farmer ionization chambers like Diamond, microDiamond, PinPoint3D, Photon and Electron semiconductors meet all dosimetry requirements in our radiotherapy department.
PTW software includes VeriSoft, MEPHYSTO mc2, DIAMOND, epidSoft, IsoCheckepid, MultiCheck, MultiSoft and Quickcheck.