Radiological calibrations you can trust.
As an accredited dosimetry calibration laboratory and member of the IAEA/WHO SSDL Network, the PTW Calibration Lab helps you maintain the highest level of accuracy and reliability for your dosimetry equipment.
Take a tour through our lab, learn about our accreditations and services, get in touch with our experts.
Because accuracy always matters.
Your measurements are important. Measurement results provide the basis for you to make critical pass and fail decisions for precise patient treatments. To obtain valid measurement readings and thus ensure correct decisions, proper and regular instrument calibration is imperative.
Radiation instruments calibrated by accredited dosimetry laboratories like the PTW Calibration Lab give you the confidence that your measurement results not only remain accurate and consistently precise over time, but are also directly traceable to national (e.g., the PTB) and international primary standards.
Explore our lab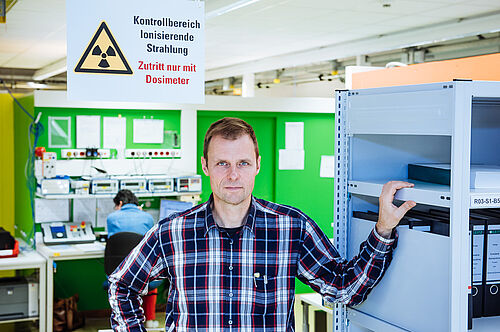 Did you know that we are one of the oldest and largest dosimetry
calibration laboratories worldwide?
1922
The oldest private dosimetry calibration laboratory worldwide
17025
Accredited to international laboratory standard EN ISO/IEC 17025 since 1979
12000
Calibrations performed on average per year
2000
Member of the IAEA/WHO SSDL Network since 2000
12
Gamma and X-ray calibration facilities in full operation on 500 m²
500
Different radiation detectors or instruments calibrated on average per year
Regular calibrations are crucial to ensure long-term measurement accuracy. Choose the right calibration for your radiation measurement instruments.
"One accurate measurement is worth
a thousand expert opinions."
Grace M. Hopper, American mathematician and rear admiral in the U.S. Navy