Is your radiation measuring instrument performing to specification?
Select from a full range of calibration services to suit your specific calibration needs.
Factory Calibration
Our factory calibrations are carried out to internationally recognized standards, ensuring that your measuring device delivers accurate, consistently precise results. Each factory-calibrated instrument comes with a signed calibration certificate.
As the PTW Calibration Lab is an accredited secondary standard dosimetry calibration laboratory, all calibrations performed provide a high level of accuracy and reliability and are traceable to primary national standards.
Factory calibrations are a good choice for radiation instruments that are not used as a standard reference device, and are thus sufficient for most of your testing needs.
Sample certificate 1 | Sample certificate 2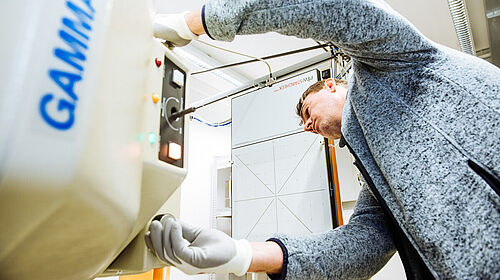 Calibrations for a wide range of measurement quantities for radiation beam qualities
Calibration procedures performed to international standards and/or dosimetry protocols
Traceability to national metrology institute (PTB)
Single detector calibrations as well as dosimetry system calibrations (electrometer with detector) available
Signed calibration certificate in accordance with ISO 17025 requirements
Adjustment, minor repairs and firmware updates as and when needed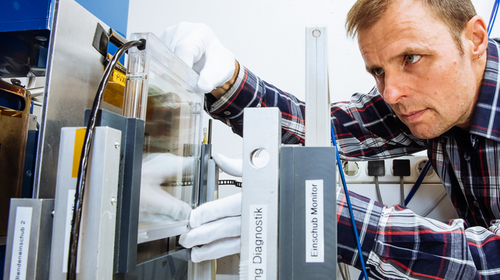 Accredited Calibration
Accredited calibrations are carried out to EN ISO/IEC 17025:2017 standard following the requirements of the German national accreditation body DAkkS. The measuring instruments, radiation quantities and qualities are clearly defined in our accreditation. Results are compared and recognized world-wide under the ILAC MRA. DAkkS calibrations come with a signed DAkkS-compliant calibration certificate, which carries the official DAkkS, EA and ILAC MRA logo. It certifies traceability to a primary reference standard and compliance with international standards.
Select an accredited calibration service when your measuring instrument is used as a reference standard, a particularly high degree of safety or formal third-party recognition are required.
Sample certificate | Scope of accreditation
Accredited radiological calibrations for ionization chambers and dosemeters in the measuring quantities Absorbed Dose to Water DW, Air Kerma Ka, Air Kerma Length Product DLP, and Ambient Dose Equivalent H*(10) for a wide range of radiation qualities
Accredited radiological calibrations for non-invasive kV meters in the measuring quantity DC voltage, in particular practical peak voltage PPV, for a wide range of radiation qualities
Proven traceability of calibrations to national primary standards (PTB)
DAkkS-compliant, internationally recognized calibration certificate with official DAkkS, EA and ILAC MRA logo, including full test data, measurement conditions and uncertainty
Documented and verified calibration procedures
Adjustment, minor repairs and firmware updates as and when needed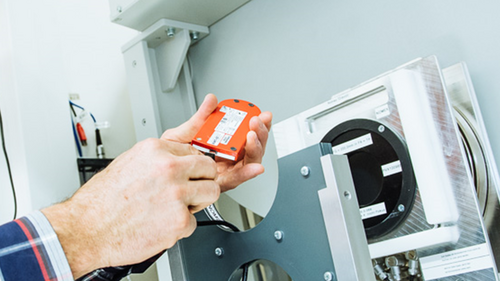 Legal Calibration
Legal calibrations are required for dosemeters used in diagnostic imaging in specific countries, mainly in Germany. Typical applications are conventional radiology, mammography and CT.
They are performed on a calibrated measuring instrument by a representative of the regional Calibration Authority, who compares the measured value of the calibrated instrument against a common or the authority's own reference standard. Calibrations are performed at the PTW Calibration Lab for multiple measurement ranges and beam qualities as defined in the official type approval.
Interested in a legal calibration?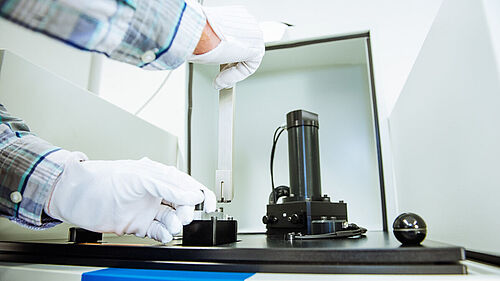 MTK
MTKs are metrological controls which are legally required by German law (MPG, §11 MPBetreibV). They need to be performed for therapy-level dosemeters every two years. As a full-range dosimetry calibration laboratory, the PTW Calibration Lab offers you two legally accepted service options:
Comparison measurements with reference class electrometer
Measurements are performed by a PTW service specialist at the customer's site
Comparison measurements performed with TLD probes
Measurements are performed by the customer using a TLD probe (and phantom) set provided by PTW
Form
Calibration Order - Info (
)
Form
Calibration Order (
)
Form
Calibration Order Diagnostic - Info (
)
Form
Calibration Order Diagnostic (
)