Smart QA Data Management in Radiotherapy
and Imaging

Increase efficiency in QA data management.
Streamline your QA workflow with Track-it.
Anytime. Anywhere. Paperless.
The documentation and management of QA data and reports is a time-consuming process which requires a lot of administrative work and ties up valuable resources in radiotherapy and diagnostic imaging departments.
As a browser-based data management software, Track-it manages all your QA data on one single, easy-to-access platform. By automating workflow steps, it saves you time and ensures data consistency across your organization.
Web-based application for quick access to all your QA data from anywhere in your network using desktop or mobile devices
Online or offline QA report processing, e.g., in treatment rooms without wireless network access
User-defined protocol templates to customize Track-it to the specific needs of your QA workflows
Full compliance with all major QA standards, including AAPM TG-142
Traceable documentation of all steps in your QA workflow, such as data entry, modification and reporting
Trend analysis over time and across multiple measurement or treatment devices with versatile display options
Digital logbook to store and retrieve entries and attached service documents for your radiation devices, e.g., manuals, service reports or images
Remote and on-site services for greater productivity right from the start
Explore the advantages of a web-based QA data management solution
for your everyday clinical work.
Effectively monitor QA data from multiple sources, devices or sites.
Track and manage all of your QA data efficiently on one single platform and share it within your organization
Export analyzed QA data from your PTW QA device to Track-it with the click of a single button. Add custom data manually or import external QA data via open XML interface – whenever you need it.
Easily access your data from any network device simply by using a standard web browser, e.g., Chrome™, Firefox®, Internet Explorer® or Safari®.
Effectively monitor and document your QA tasks as required by standard guidelines, e.g., AAPM TG-142 or DIN, using customizable protocol templates and smart Autofill functions.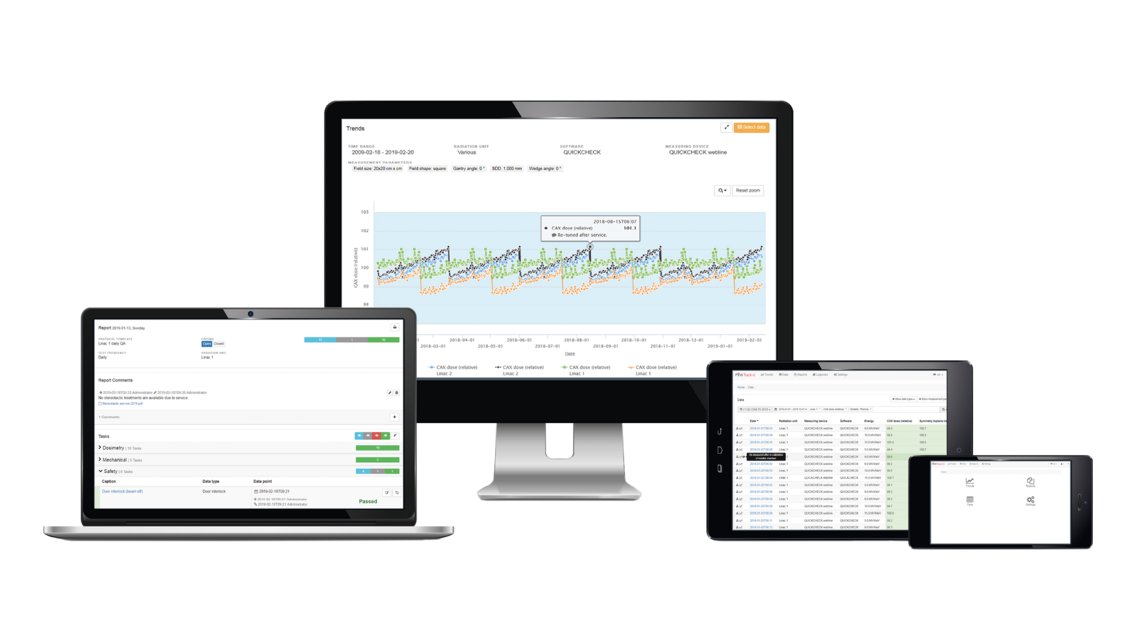 Efficiently manage all QA data on one single platform.
Quickly access, browse and view QA data from any data source and from anywhere in your network.
Customize filters to restrict data selection and save your filters for future use.
Personalize your data view by adding and/or removing parameters or data types to see only the data that interests you, conveniently on one screen.
Click a specific measurement for more detailed information, e.g., related data points, measurement conditions or interactive mini charts that give you a quick overview of trends.
Immediately spot deviations of selected data types, e.g., CAX or symmetry.
Add and/or edit data manually.
Easily track changes over time to take action when needed.
Show trends of selected data types to recognize outliers and deviations from previously defined limits more easily.
Restrict data for chart display using custom filters.
Zoom in on any section of the chart to see the data trend over a shorter period of time.
Move the mouse over single data points in your trend graph to view measurement results and/or further details.
Edit and/or add comments to single data points.
Conveniently monitor your QA tasks and document their results as required, in less time.
Track the current status of your QA tasks (completed or open, pass or fail) from anywhere in your network.
Use predefined or custom protocol templates, e.g., for AAPM TG-142 or DIN, to quickly collect the QA data you need.
Save time by filling and/or updating your selected protocol automatically with the required QA data using Track-it Autofill.
Add and/or edit data manually and save it in the Track-it database.
Document results and print them for sign-off using preconfigured reports.
Access tips and/or guidance on how to perform a specific test via the Info icon.
Automatically archive completed protocols and retrieve saved documents any time you need them.
How Track-it works: Watch the explainer video
Testimonials & Case Studies
Why should I choose Track-it? Meet Track-it users.
Learn from experts in QA data management.
How can I manage QA tasks and data more effectively in our radiotherapy department?
In this free on-demand webinar, clinical scientist Ashraf Esmail from Leeds Cancer Centre shares his experience of introducing Track-it at their site. He shows how the software improves their daily QA workflow, and explains why Track-it is now at the heart of their day-to-day activities.
Four key functions you should know about
Track-it DATA
Review and analyze all your QA data efficiently in one place and from any location.
Track-it TRENDS
Identify gradual changes in performance and assess their impact at an early stage.
Track-it REPORTS
Manage your QA tasks and document their results in accordance with major protocols.
Track-it LOGBOOKS
Store service records and quickly retrieve relevant entries during troubleshooting.
Dashboards, Statistics, File Attachments.
Explore what's new in Track-it 3.0.
User-defined homepage:

Customizable dashboards for a quick overview of pending QA tasks and results for each LINAC

Warning levels for critical parameters:

Spot deviations more easily and assess their impact in good time to take immediate action
Smart tools for statistical analysis:

Boxplots, histograms and tables to assess and compare results and evaluations for better insights in just a few seconds
Enhanced logbook functionalities:

Store and quickly retrieve service records and documents from a digital logbook
Document attachments with image preview:

Attach photos, instructions, procedures and other Information to QA records for direct access

More efficiency with protocol templates:

Save time and resources. Assign protocol templates to any number of LINACS, quickly export and import templates.
Work effectively with Track-it from day one. Let our experts assist you in getting started.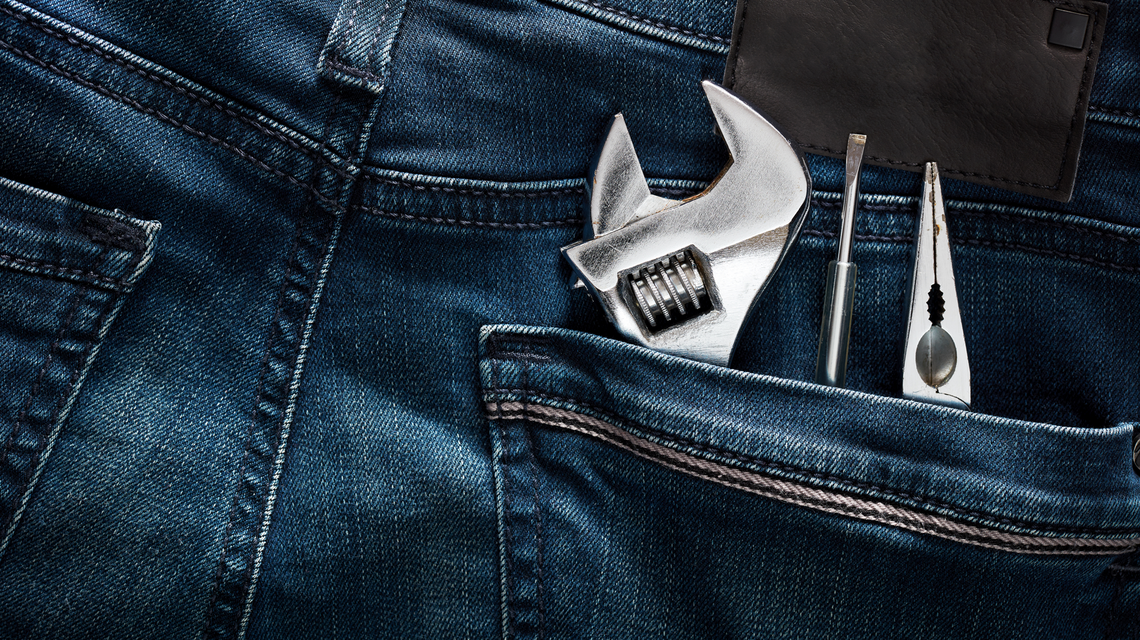 Speed up implementation.
As a flexible software, Track-it can be customized to your specific needs. To get the most out of your investment, proper implementation is a key factor. Save time and internal resources during implementation. Benefit from our expertise to implement Track-it quickly and efficiently at your site - with minimal impact on your daily routine.
Choose the service you need:
Remote consulting and site-specific implementation analysis (included in new purchases)
Commissioning support for two radiation devices, including customization of protocol templates based on existing templates (requires implementation analysis)
Software implementation support on demand (per hour)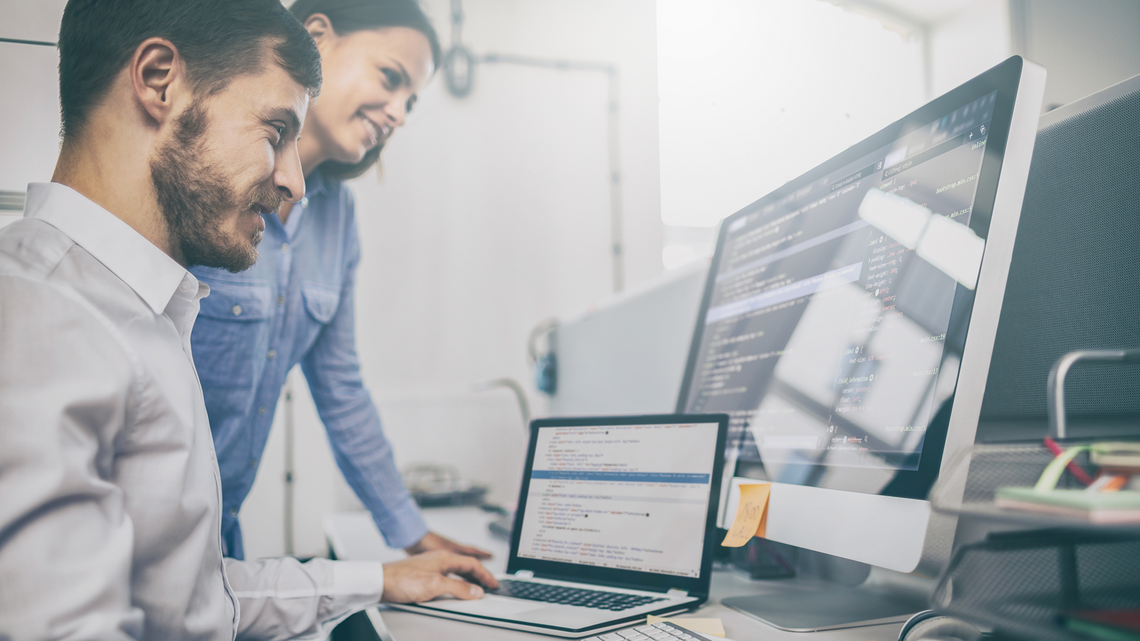 Get started quickly.
Reduce start-up time by leaving the installation process to PTW support specialists. Make optimal use of your Track-it solution right from the start. Our installation and training package frees up your internal resources and provides you with essential product skills to customize Track-it to your needs and run it effectively at your site.
Your advantages at a glance:
Efficient use of the software in daily routine
Higher staff productivity – less external support needed
Reduced training costs – training for your entire team
Minimum disruption – one day, on-site or remote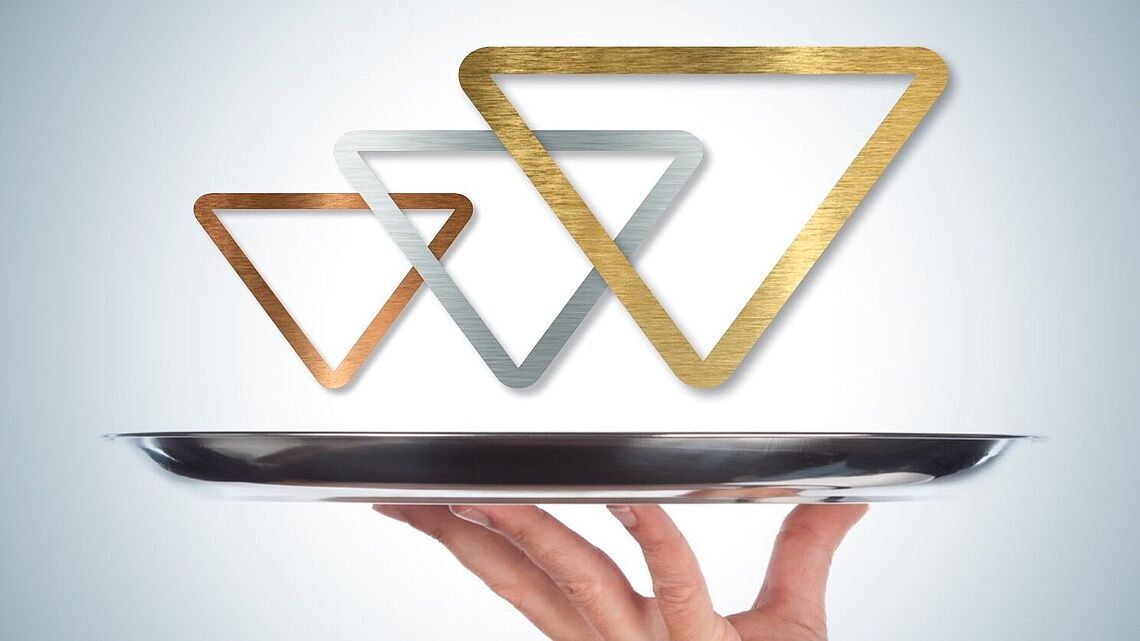 Stay up to date.
Let PTW help you to protect and maximize your investment. With a "Silver" service contract by PTW, you can be sure to keep your Track-it installation safe and up-to-date as long as you use it. Benefit from new software features, functionality and enhancements as soon as they are released. Get fast access to technical support when you need it.
"Silver" services include:
Free provision of software updates and upgrades
Remote troubleshooting –access to technical support hotline
Guaranteed, faster reaction time to support and service requests
Flexible contract times – from 1 to 7 years
Note
Track-it 2020 Whitepaper Düsseldorf (
)
Note
Track-it Whitepaper Leeds (
)
Note
Track-it Whitepaper San Antonio (
)
Brochure
QUICKCHECK live/Track-it (
)
Brochure
Service Contracts (
)