The Leads Teaching Hospitals NHS Trust (Leeds Cancer Centre):
All your QA data. Sorted.

Medical physicists Steve Weston and Ashraf Esmail from Leeds Cancer Centre have been working with Track-it for years – in fact, they supported its development from the very beginning. Read more on how they implemented the system and why Track-it is now one of their most important systems in radiotherapy.
Why they chose Track-it
It was a long-term goal of the radiotherapy team to develop a database for all their QA data. Back in 2016 when they were looking for a solution, there were not any suitable products on the market. It was a conscious choice of them to support PTW to refine the software, to test it in their clinical environment and to assist in improving the system. As a result of this close collaboration, they benefit from using a system that comes closer and closer to being absolutely ideal for their requirements. The simplicity and user-friendliness of Track-it was amongst the main criteria which convinced them to implement this software.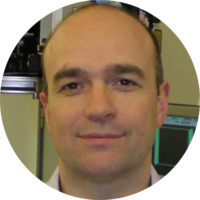 "It was a conscious choice of ours to help develop Track-it. As a result, we benefit from using a system that comes closer and closer to being absolutely ideal for our requirements."

Steve Weston, Leeds Cancer Centre
Why Track-it is at the heart of their day-to-day activities
Track-it is one of the most important systems that they have in radiotherapy, and its use extends across the whole of the service. They record all outputs, document the monthly QA and even have the CT simulators represented in the Track-it software. When the team saw the potential of the Track-it data management system, and how flexible it is, they all became very interested. That is why Track-it is now used for the Gamma Knife and brachytherapy treatment systems, too. Moreover, it is now used routinely for QA in these departments. They really appreciate how mobile they can be with Track-it – that helps reduce the workload significantly.
"It is less of a tip, but more of a recommendation: Use Track-it to map the entire QA. The software is so incredibly flexible that practically anything can be integrated, not just PTW measuring devices."
Ashraf Esmail, Leeds Cancer Centre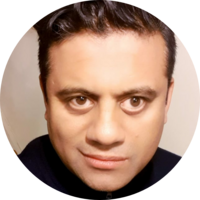 Track-it features they find especially useful in clinical routine
The trend function is one of the features that they use most frequently. It allows an overview of a machine's performance over the last months. When they suspect that there could be a problem, they can analyze the relevant data very quickly. Comparing large amount of data is extremely easy. Furthermore, the system enables the attachment of PDF documents, so they no longer need extensive instruction booklets. Because all the data in Track-it is always available, there is no need for them to generate regular reports. Protocol templates are a massive time saver for them. They can be quickly adapted when QA procedures change. A further advantage is that the system is web-based and thus accessible from anywhere with user-specific login. This means the data can be retrieved from within the treatment rooms or from anywhere else, which has been particularly useful during the SARS.-CoV-2 pandemic.

The Leeds Teaching Hospitals NHS Trust
Leeds Cancer Centre
Medical Physics Department
Radiation Equipment and Devices:

12 LINACs
3 CT simulators
1 brachytherapy unit
1 Gamma Knife

Measuring Devices:

About 70% PTW equipment:
BEAMSCAN water phantoms
UNIDOS electrometers
STARCHECK array
Various detectors
About 30% other brands

Radiotherapy Physics Department:

About 105 employees
36 medical physicists
43 consultant oncologists
Dosimetrists
Assistant technicians
Key radiographers

Use of Track-it:
Since 2016, 40 active users
Number of Track-it licenses:
9
Number of Patients:
7,000 per annum