Nemazee Teaching Hospital
Shiraz, Iran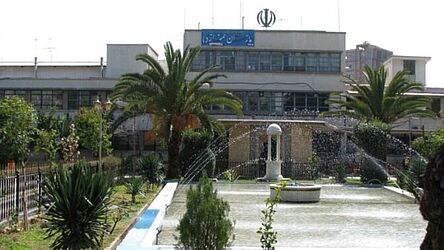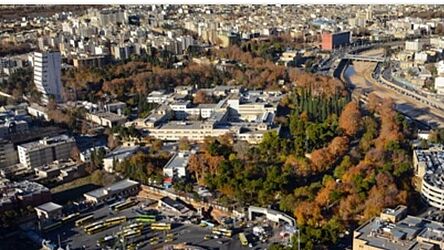 Head of Radiotherapy and Oncology Department:
Ahmad Mosalaei, MD
Professor of Clinical Oncology
Nemazee (alternative spelling Namazi), as a general, specialist and subspecialist teaching hospital, is an educational therapeutic center of Shiraz University of Medical Sciences, in Shiraz, south of Iran. This center delivers diagnostic and therapeutic services to a large number of patients while providing training for medical and paramedical students and specialists. This hospital was donated by the late Mr Mohammad Nemazee. Its construction was completed in 1956 as the best-equipped hospital in the Middle East at the time.
The Radiotherapy Department, built in 1961, is one of the longest established in the country. The first cancer registry unit in Iran was also established here. Today, the Department of Radiotherapy and Oncology provides radiation therapy and chemotherapy services to patients as well as training clinical oncology specialist residents and carrying out research. The treatment machines include three linear accelerators (with two more planned) as well as superficial x-ray and brachytherapy units. The Department has five clinical oncologists and two medical physicists as members of the University faculty while maintaining active collaborations with various research centers in the University and beyond. Various conferences and workshops are also regularly organized by members of this Department.
The Radiotherapy Physics Unit of the Department of Radiotherapy and Oncology provides quality assurance, treatment planning, dosimerty and engineering support for the radiation therapy service as well as medical physics teaching for clinical oncology residents and other students. Supervision of postgraduate student projects is also actively carried out.
PTW dosimetry devices and phantoms are predominantly used here.
They include:
MP3-M water phantom with TPR option,
OCTAVIUS I,
QUICKCHECK webline daily check devices,
LA48 air scanner,
various ionization chambers (Farmer, Semiflex, Pinpoint 3D and Roos),
various electrometers (UNIDOS, MULTIDOS and TANDEM),
UNITEST device,
stationary water phantom and
a number of PTW solid phantoms, holding devices and software solutions.
The first National Workshop on Commissioning and QA of Radiotherapy Linear Accelerators, endorsed by the Iranian Association of Medical Physics and sponsored by PTW, was organized and hosted by this Department in August 2015.
Mohammad Amin Mosleh-Shirazi, PhD CSci
Head of Radiotherapy Physics Unit
Radiotherapy and Oncology Department
Nemazee Hospital
Shiraz 71936-13311, Iran
Tel: +98 71 3612 5316
Tel/Fax: +98 71 36474320
mosleh_amin@hotmail.com