PTW and DE.TEC.TOR sign distribution agreement for particle therapy quality assurance equipment
Freiburg (GER), June 12, 2023 - The dosimetry pioneer and specialist PTW Freiburg has entered into a distribution agreement with DE.TEC.TOR, a Turin-based developer and manufacturer of high-precision quality assurance (QA) devices for particle therapy. Under the distribution agreement, PTW will market and sell DE.TEC.TOR QA devices on a non-exclusive basis to particle therapy centers through their worldwide distributor network.
Particle therapy, which treats cancer with protons or heavy ions, has been growing steadily for many years. This complex treatment technique poses major challenges to dosimetry and quality assurance. The use of high-precision measuring tools to accurately monitor particle therapy beams is crucial to ensure safe patient treatments.
"As a global player in the dosimetry market, PTW aims to offer a full portfolio of advanced dosimetry solutions in all major market segments. We were looking to expand our particle therapy QA product line in order to meet increasing customer demands," says Bernd Allgaier, Managing Director of PTW. "With DE.TEC.TOR, we have found the right partner who shares our commitment to delivering the best quality as well as the passion to making radiation safer in the field of radiotherapy."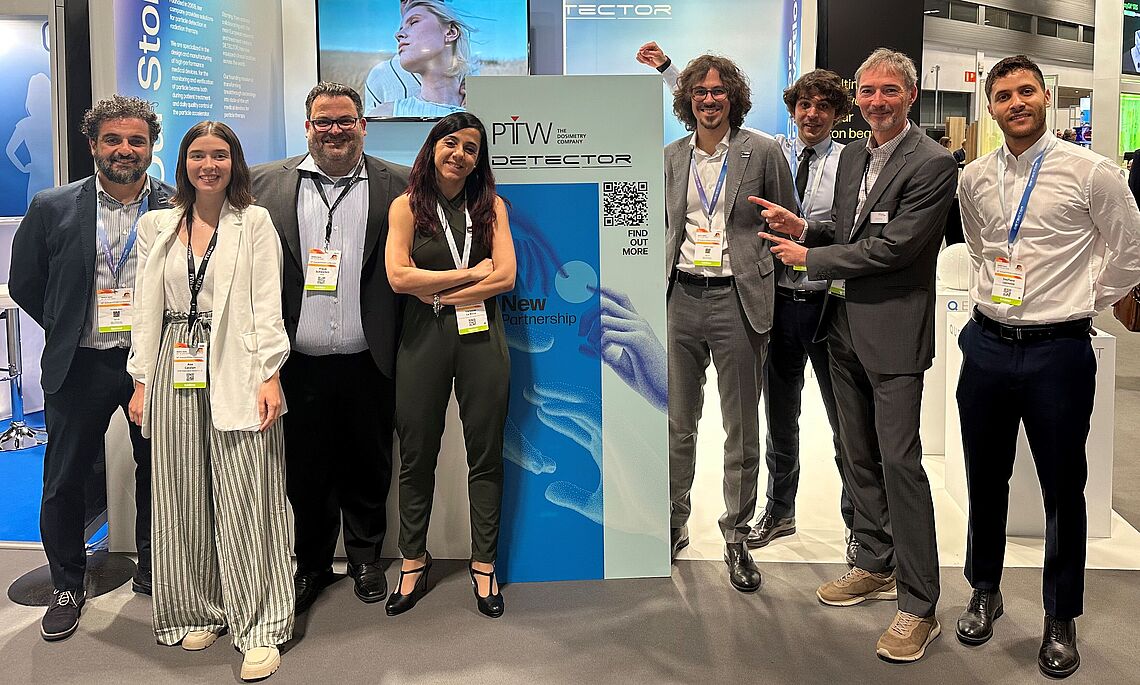 DE.TEC.TOR, which was founded as a Turin University spin-off in 2009, has specialized in the design and manufacturing of high-quality devices for precise monitoring and verification of therapeutic particle beams. Their portfolio comprises a variety of dedicated tools for fast, reliable and ultra-precise QA measurements – from quick verifications of Bragg peaks and spread-out Bragg peaks (SOBP) during weekly and monthly quality assurance, from beam characterization tests to spot characterization and machine QA.
"It is a honor and privilege for us to become partners of such a successful and well-established company, with a century-old history in the world of radiotherapy and a strong foothold in the global dosimetry market," adds Giuseppe Pittà, Chief Executive Officer of DE.TEC.TOR. "This new partnership will allow us to expand our geographic reach and offer our technologies to a wider global audience".
Media Contact International:
PTW Freiburg GmbH
Lörracher Strasse 7
79115 Freiburg/Germany
Ute Wüstefeld / Marketing Manager
+49 761 49055-591
ute.wuestefeld@ptwdosimetry.com