Mediclinic City Hospital
Dubai, UAE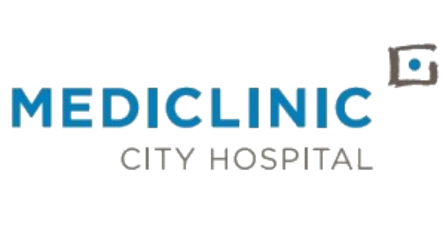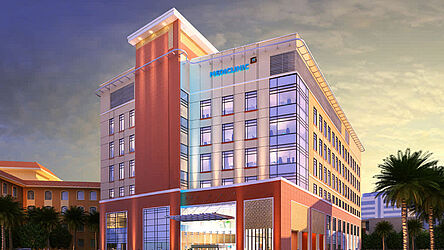 Mediclinic City Hospital is part of MEDICLINIC MIDDLE EAST & AL NOOR HOSPITALS GROUP.
In 2016, the comprehensive cancer center CCC in Dubai equipped with state-of-the-art cutting edge technology and the first VARIAN TrueBeam in UAE was established.
The Cancer center is equipped with Varian on board imaging OBI, the latest IGRT technology from Varian Medical Systems Inc., Eclipse planning system and ARIA oncology information system from VARIAN. Furthermore Mediclinic CCC is using dedicated large bore CT Scanners GE Lightspeed RT Pro equipped with LAP CT4 Laser systems for virtual simulation.
The medical physics department acts as a reference site for PTW dosimetry applications, providing advice on market trends and product development. The department has expertise in dosimetry, quality assurance, patient positioning, phantom development, radiotherapy networking, respiratory gating, portal dosimetry, and image guided radiotherapy.
Besides two secondary standard calibrated UNIDOS and MULTIDOS dosemeters, OCTAVIUS 4D full optional QA systems including physics QA module and OCTAVIUS 1500 detector array, remote controlled MP3 large water phantom, a large set of chambers, diodes and microDiamond are used for all kind of dosimetry measurements and quality control of the radiation beams.
New PTW products will be tested and applied for dosimetry measurements, verification of IMRT and VMAT treatment techniques and quality control of the treatment machines to meet the high standard of accuracy.
Dr. Mohan Ramachandran. Ph.D., DABR
(American Board Certified)

Senior Medical Physicist
UAE-Qualified Expert in Radiation Protection
MEDICLINIC CITY HOSPITAL

Dubai Healthcare City, Building 35(North Wing)
PO Box 505004, Dubai, UAE
T +97144355427
F +97144359900
M +971569975057
mohan.ramachandran@mediclinic.ae