BEAMSCAN Software Version 4.4
New functionalities and expert features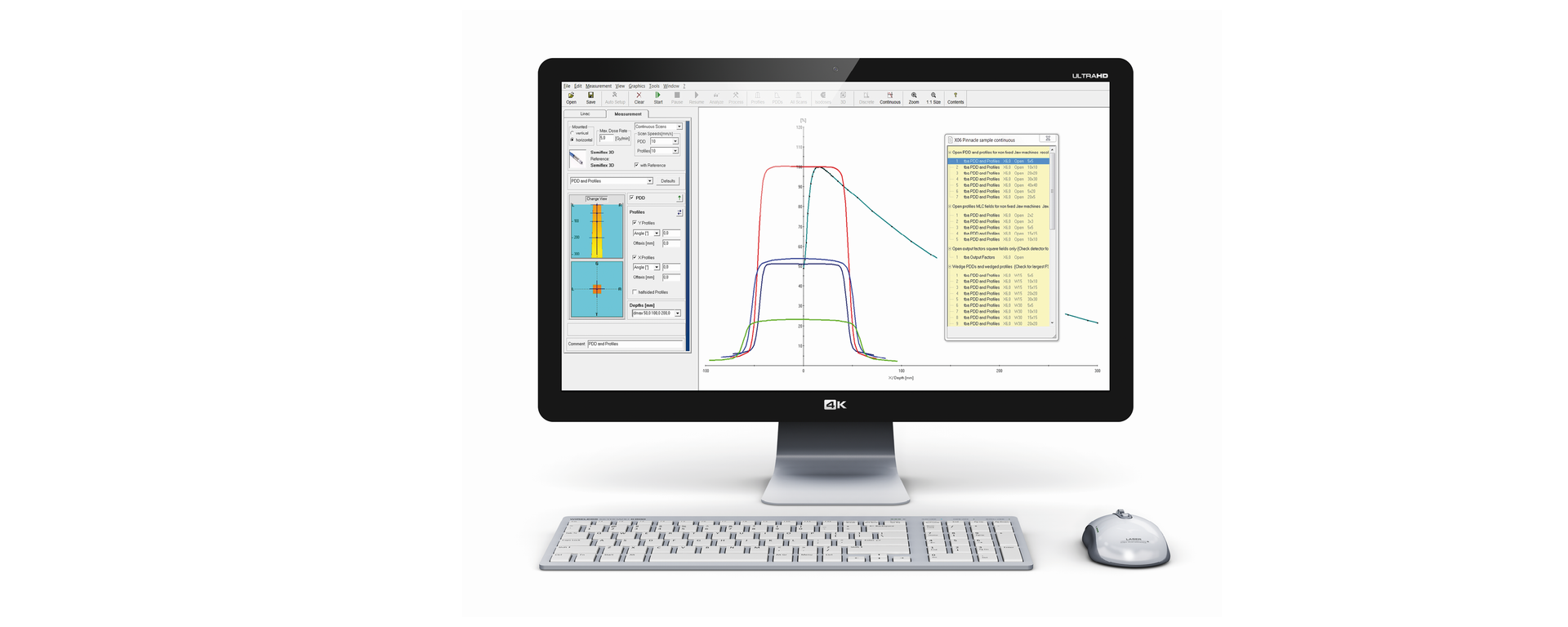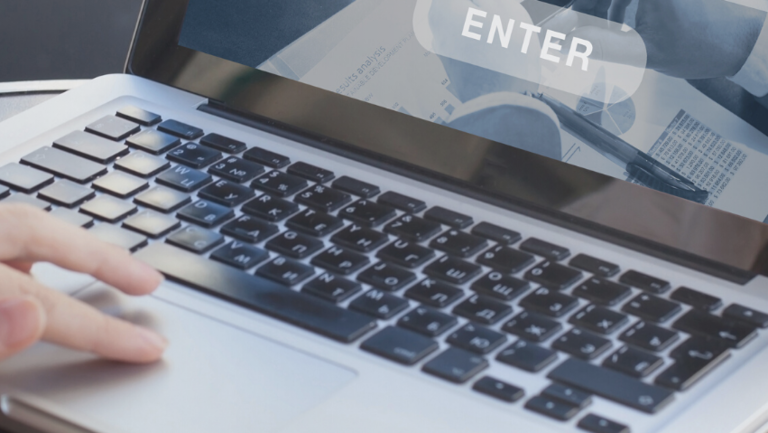 The brand-new BEAMSCAN Software 4.4 comes along with dedicated and technically highly advanced features especially for small field dosimetry. In combination with the high mechanical precision, these features make BEAMSCAN the best choice for:
small field dosimetry measurements and
robust, reliable and accurate measurements in general.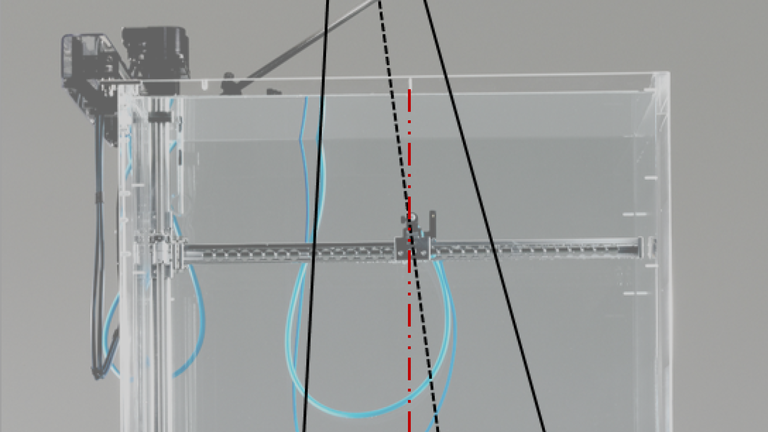 Online beam inclination correction
Measure the beam inclination and set these angles for further measurements. The detector follows the inclination angles and measures always in beam center. Profiles are measured in different depth without CAX deviation.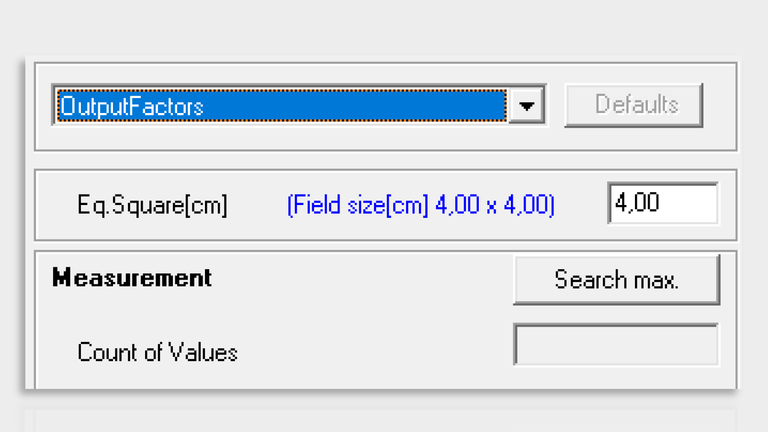 Output Factor @ CAX
"Search max." option
Get the optimal measurement position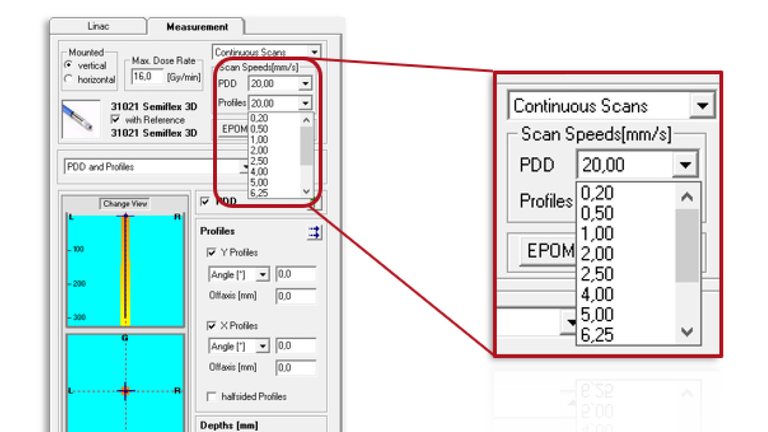 Measurement conveniences
Copy AutoSetup settings – no need to adjust the detector settings
The "Scan Time Predictor" estimates the time for the next task
Scanning speeds down to 0.2 mm/s to continously scan with high spatial resolution and low detector noise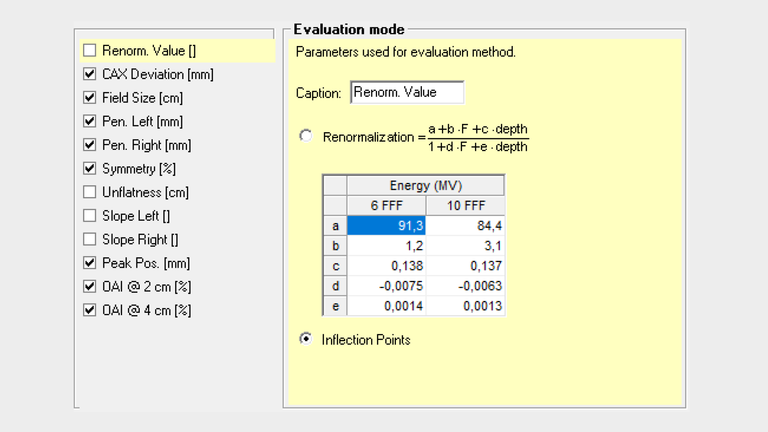 Advanced beam data analysis
Analysis of FFF beams – evaluation based on inflection points
The "Varian acceptance protocol" supports Varian installers at acceptance testing
Indian AERB protocol: AERBFFF is now available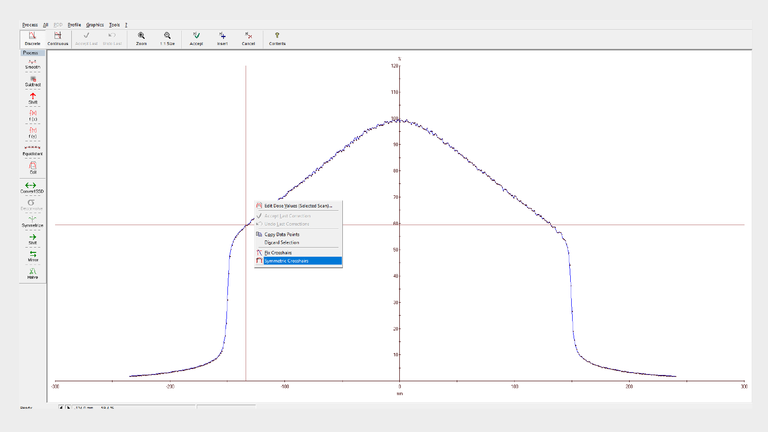 Enhanced data processing
Smoothing moving average
Deconvolution of profiles: optimized algorithm for all Linac types (no FFF beams)