RUBY - The Modular QA Phantom
One Phantom. Multiple Inserts. System QA. Linac QA. Patient QA.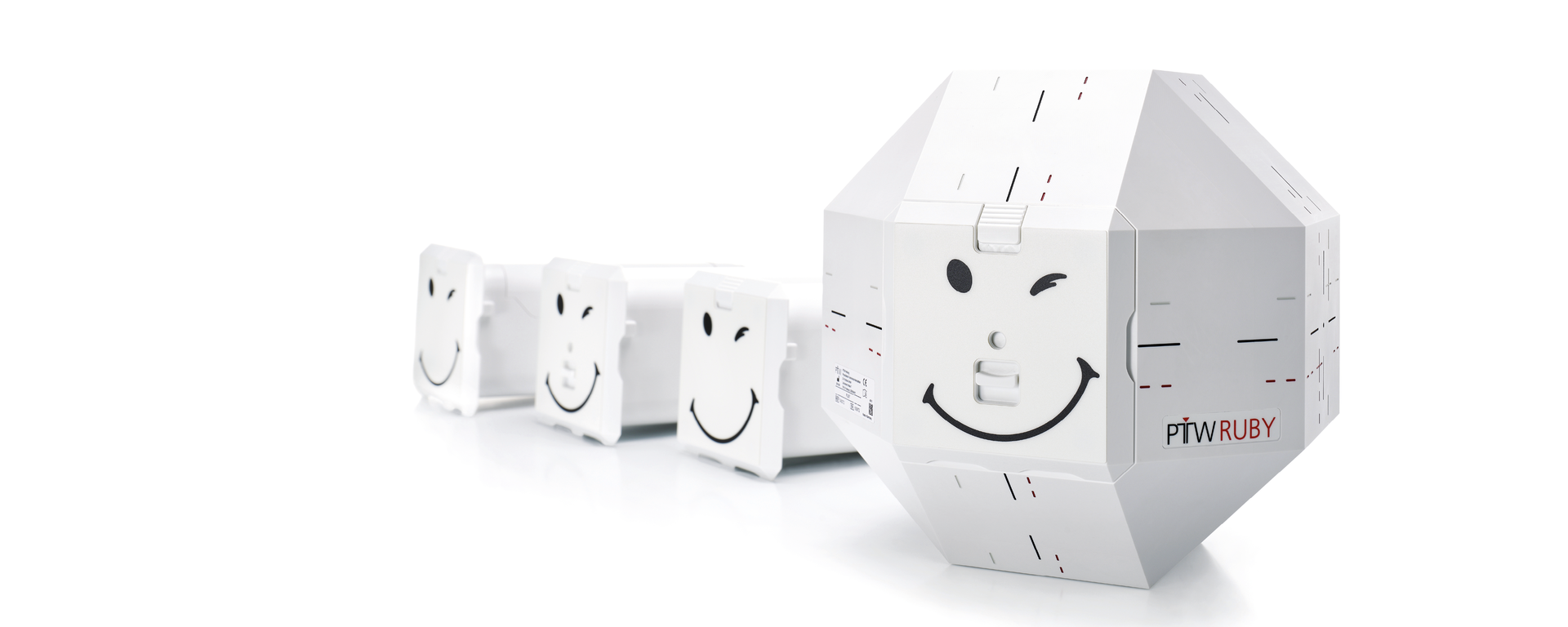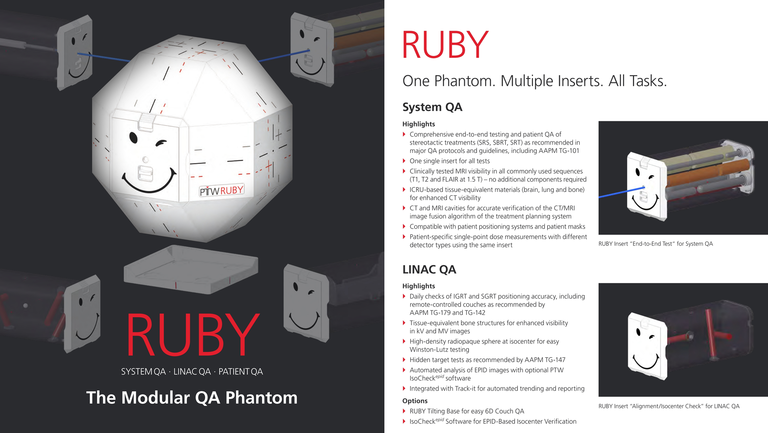 As flexible as your needs.
Perform integrated tests of the entire radiotherapy treatment chain with one single phantom. Explore the clinical benefits of the RUBY modular QA phantom and its versatile inserts.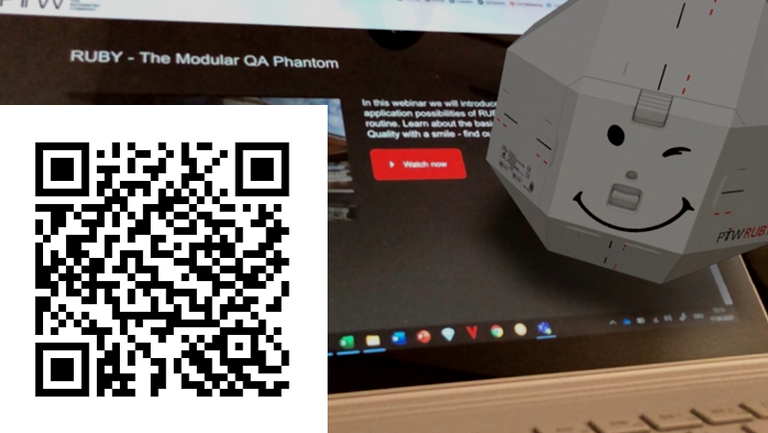 Experience how RUBY is floating in the room and have a look at it from all sides with your smartphone or tablet. Just scan this QR code with your iPhone camera or via a QR code scanner with your Android device. Rotate your device slightly in the room. RUBY will then be displayed as an 3D object in space. Have fun and enjoy the Augmented Reality version of RUBY.
You like to discover all sides of RUBY on your Desktop PC?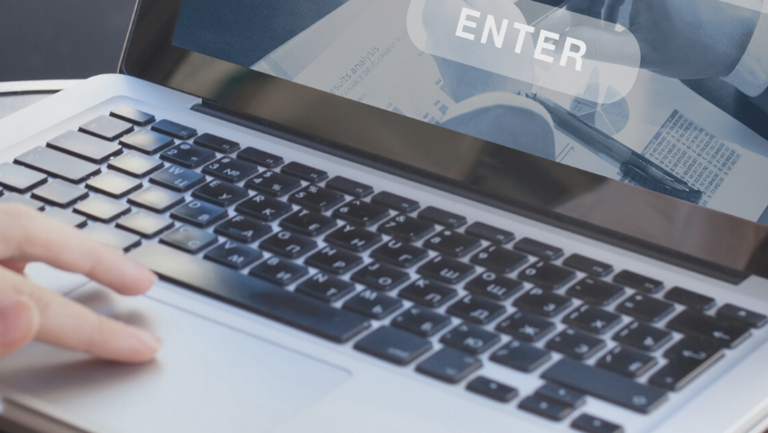 Get an introduction to the application possibilities of RUBY in the clinical routine. Learn about the basics and use-cases. Quality with a smile - find out details here.
RUBY in motion
Discover the highlights of the new modular phantom platform RUBY. Take a closer look at its four versatile, application-specific inserts that satisfy all testing requirements in high-precision radiotherapy and SRS/SBRT QA.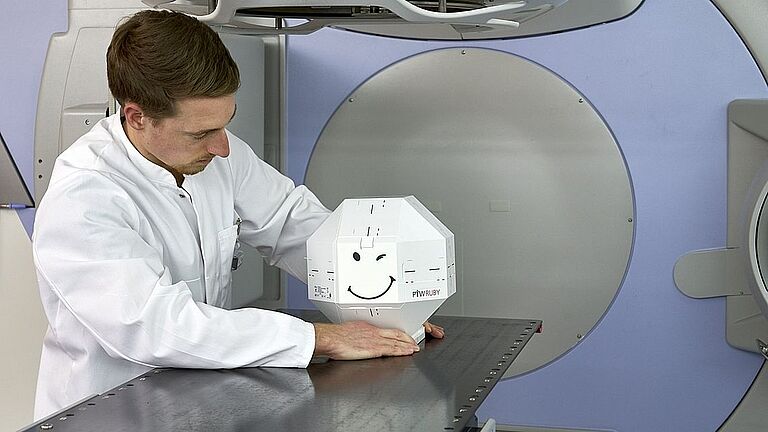 Perform integrated tests of the entire treatment chain with one basic phantom by adding and expanding QA capabilities as and when you need them.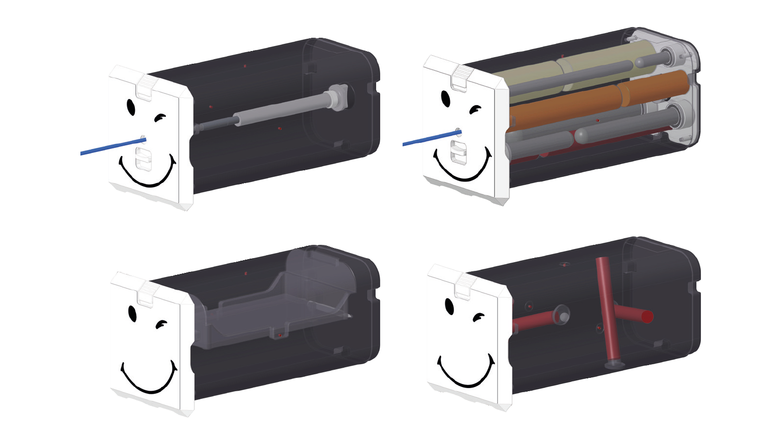 Technologically advanced, new modular phantom platform with powerful, ready-to-use application-specific inserts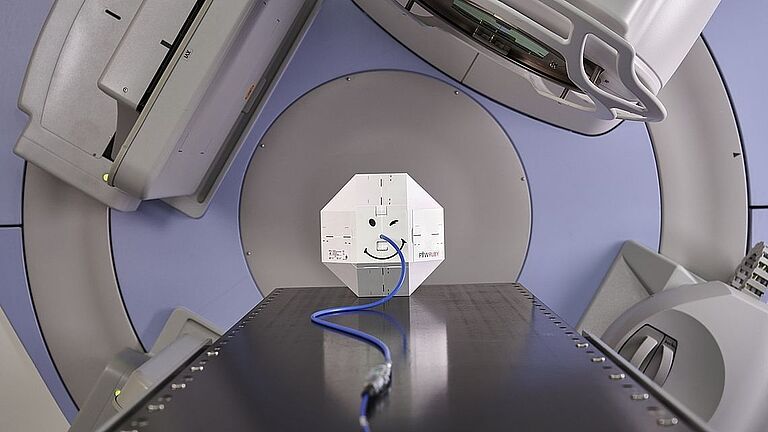 Comprehensive end-to-end testing of the entire SRS/SBRT treatment process with one single insert