DIAMENTOR® RS-KDK and C-RS - The New Generation of the Diamond Standard
65 years after PTW invented the very first Dose Area Product Meter, the famous DIAMENTOR, a new generation of universal, modular, and most powerful DIAMENTOR® systems is ready to set the next industry standard:
Highest accuracy (automatic air density correction)
Maximum measuring performance (dose and DAP by default)
Ultimate flexibility in application and use (extended range of use)
Easy connection (via adapter box and wireless data transfer).
Integrated or flexible solution – your choice.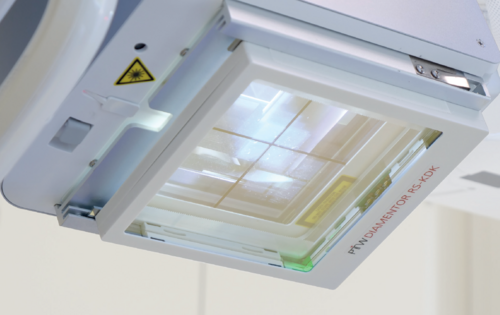 In 1957, Herbert Pychlau had the idea of a new diagnostic measuring device determining the patient load during medical X-ray examinations.
This measuring device was meant to show young radiologists, working in a teaching hospital, the patient dose consequences of radiological procedures, also considering minimizing techniques like collimation or filtration adjustment.