VMAT/IMRT patient plan verification software with advanced tools for measurement, dose comparison and evaluation.
VeriSoft supports the control of all available PTW OCTAVIUS solutions necessary to verify IMRT, VMAT or SRS/SBRT treatment plans. Integrated dose reconstruction algorithms support OCTAVIUS 4D for verification of standard and non-standard clinical parameters such as non-coplanar beams, large fields, extremely off-axis lying target volumes or treatments with multiple energies etc.
VeriSoft provides powerful 3D dose distribution comparison and evaluation tools needed to answer the question "Does the patient plan agree with my acceptance criteria?" with full confidence. In addition to all standard comparison tools VeriSoft gives you a full range of advanced tools for the comparison in axial, sagittal and coronal planes.
Key Features
Composite or Control Point Analysis

To analyze details either the complete plan or user-defined gantry angle segments ("Control Points") can be loaded for dose comparison.
3D Gamma Index Analysis
VeriSoft enables calculating not only the 2D but also 3D gamma index for each of the three planes (axial, sagittal, coronal), which may reduce the number of failed points in high dose gradients. If local dose is chosen as gamma evaluation criterion, overdosage in low dose regions can be detected which may be overseen when using the maximum dose level as reference value.
3D Volume analysis
A volumetric 3D gamma index analysis expands the analysis range from a plane to a user-defined volume. It not only improves passing rates, particularly in regions of steep dose gradients, but also gives the user a complete picture of the gamma result in the entire phantom volume, which significantly increases evaluation efficiency.
Patient CT overlay
Failed points, measured isodoses, contours of the CTV, PTV and organs at risk can be overlaid onto the patient's CT image, making it easier to detectdose errors immediately and identify the possible causes for failures.
Independent patient-based DVH analysis
Unlike other QA devices, DVH 4D calculates patient dose-volume histograms truly independent from the TPS, entirely based on OCTAVIUS 4D measurement data and the patient's anatomy, using density values from the patient's CT scan.

VeriSoft Projects
Evaluations can be saved as "Projects" in VeriSoft, which contain all settings and data required to resume or review patient-related analysis results in VeriSoft at a later stage.
Case-related data management of verification data
VeriSoft allows to evaluate verification data depending on user-defined criteria like for instance type of treatment (e.g., prostate, head & neck, etc.), treatment technique (VMAT, IMRT, SBRT, etc.) or photon energy (6MV, 10MV FFF, etc.). Connected to PTW's data management platform Track-it, retrospective data analysis and trending of these patient specific QA data point out performance changes over time.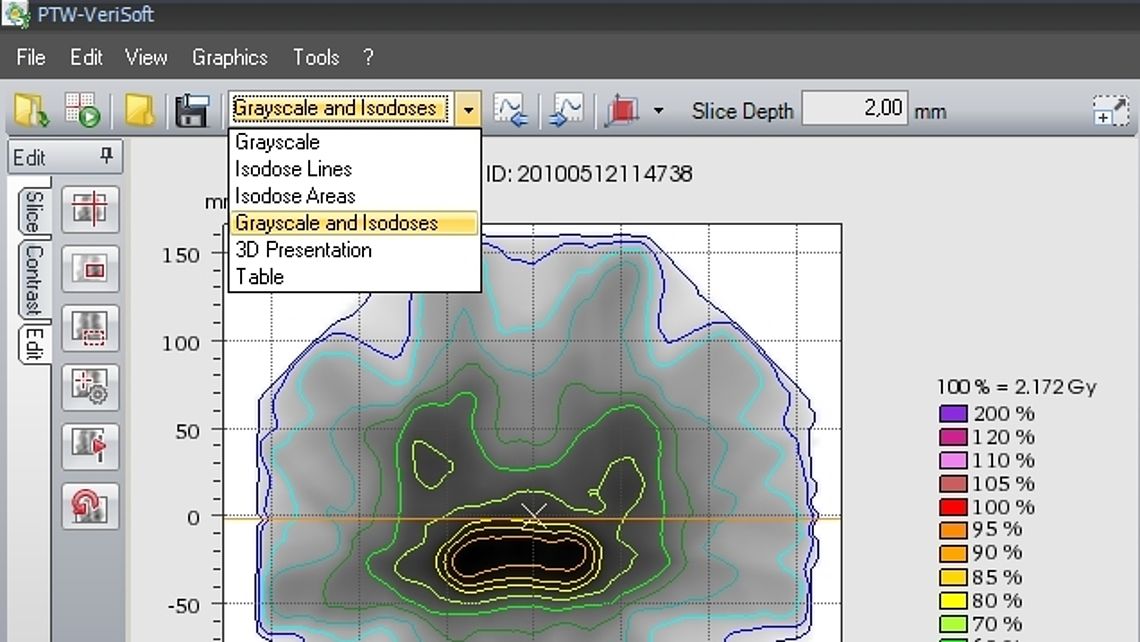 1 / 7
Various dose display options: Grayscale images, isodose contours, dose distribution maps, tables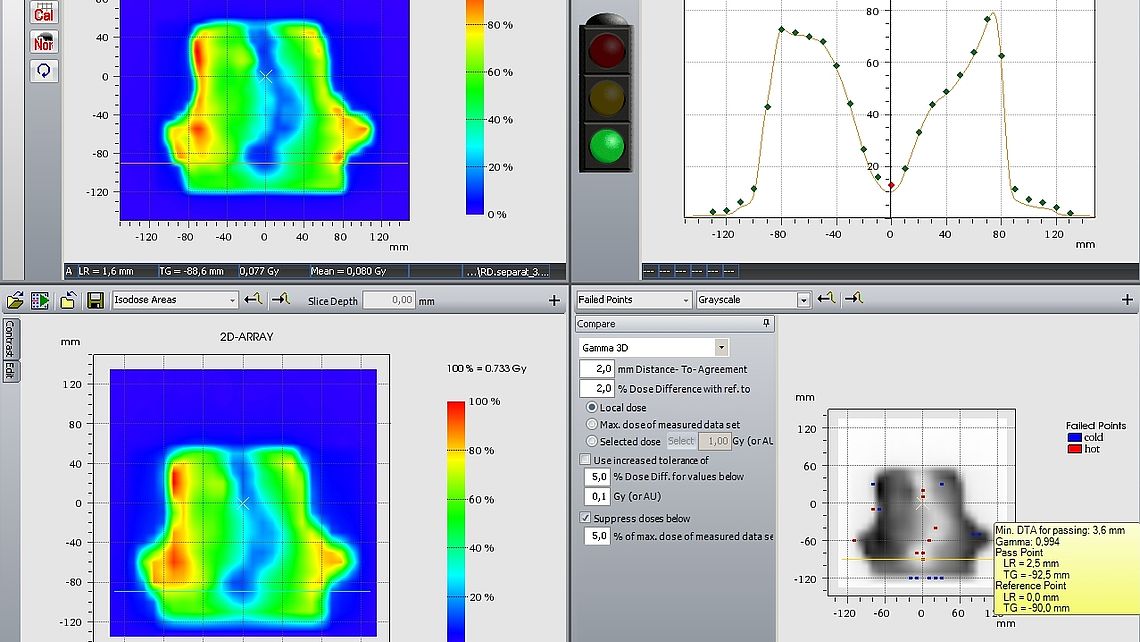 2 / 7
Profile and dose distribution overlays for basic visual comparison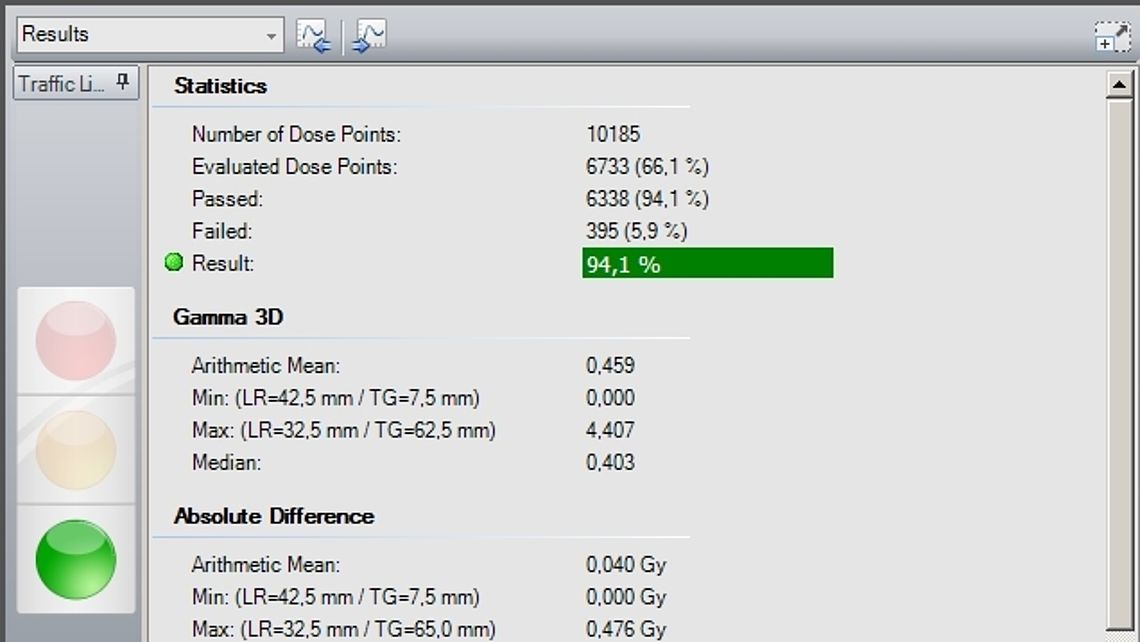 3 / 7
Results overview with easy-to-interpret traffic light display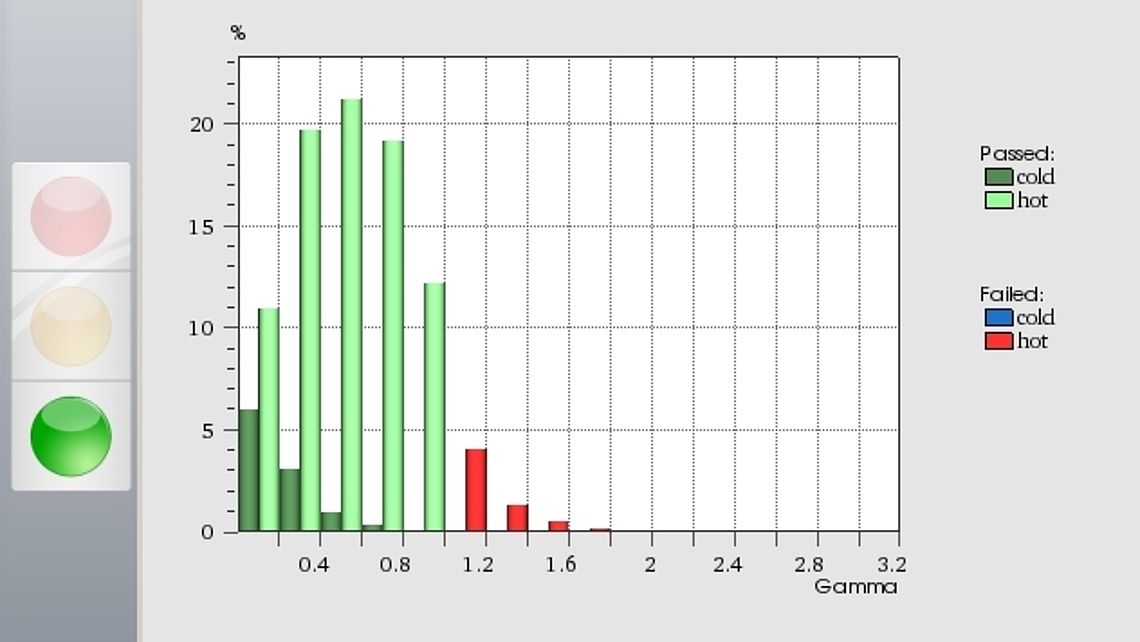 4 / 7
Gamma histograms for basic quantitative comparison of dose distributions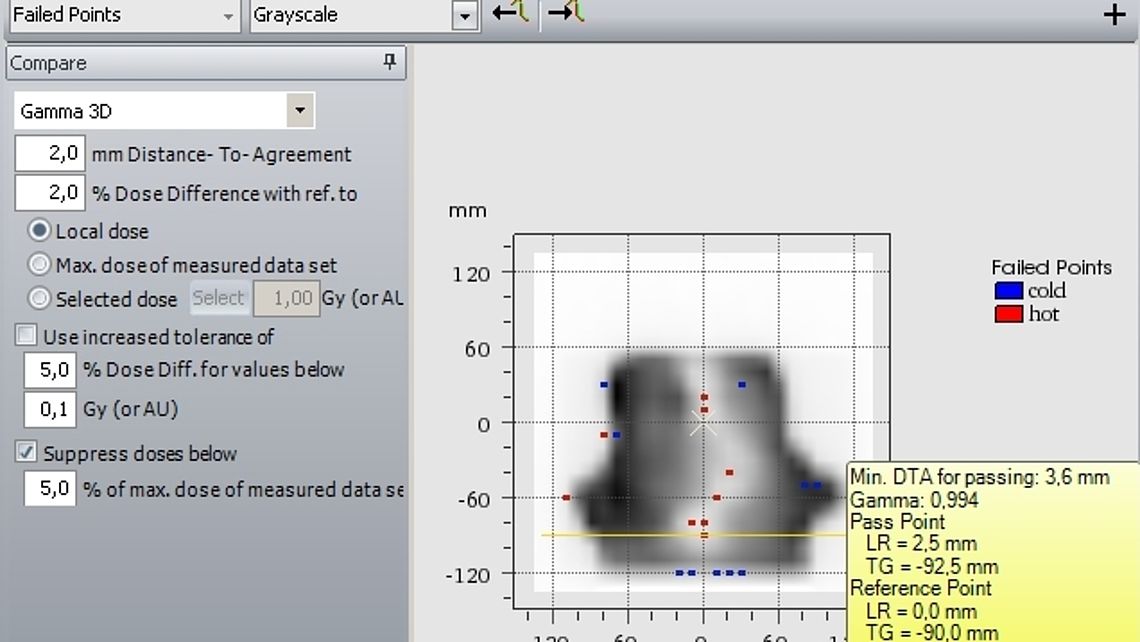 5 / 7
2D or 3D Gamma calculations with multiple options for advanced quantitative comparison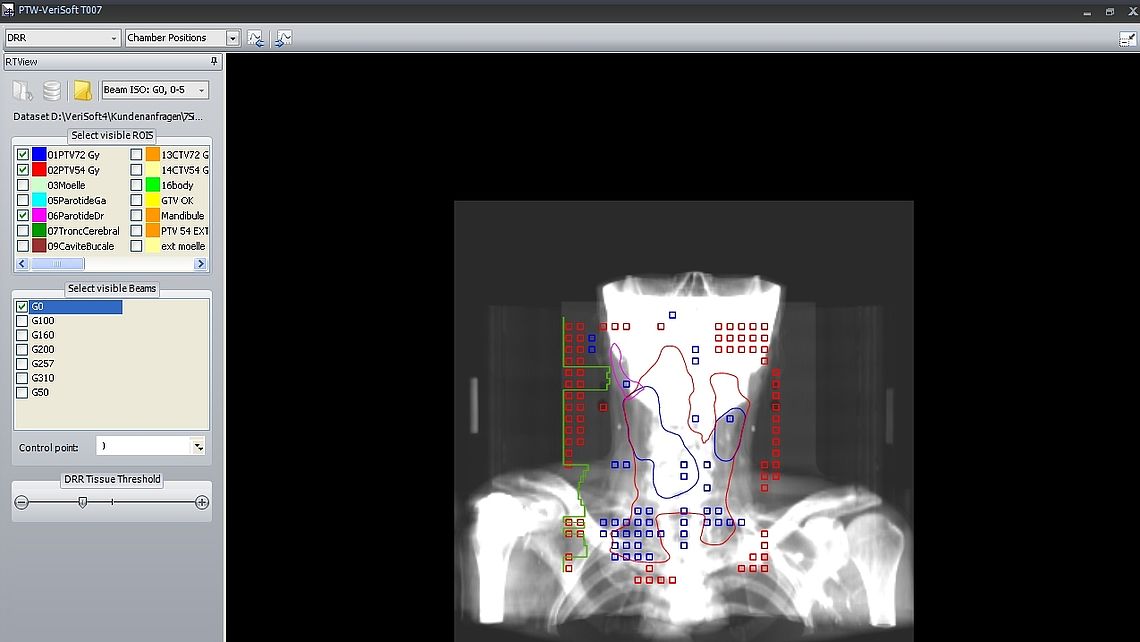 6 / 7
DRR view with superimposed isodose contours and failed points (OCTAVIUS II/4D only)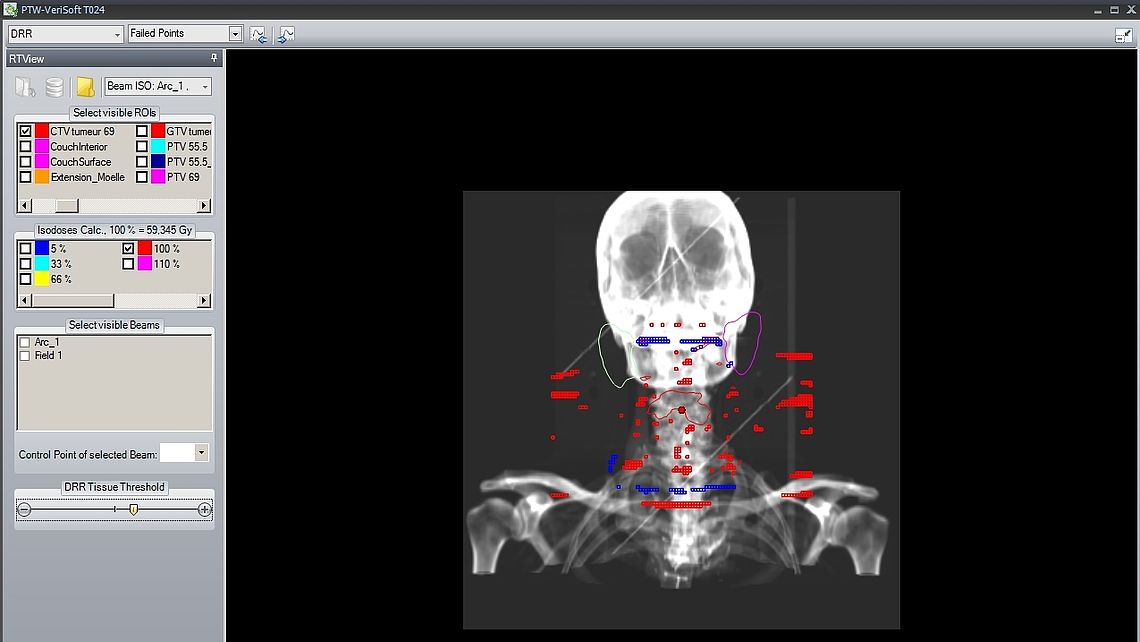 7 / 7
DRR view with superimposed failed points (OCTAVIUS II/4D only)
Note
OCTAVIUS 4D Special applications (
)
Note
OCTAVIUS 4D Verification of long radiation fields (
)
Note
OCTAVIUS 4D Whitepaper Dose reconstruction (
)
Note
OCTAVIUS 4D Off-Axis-Algorithm (
)
Code of Practice
CoP Hi-Art: Verification Plan for OCTAVIUS (
)
Catalog
Radiation Medicine Catalog (
)